Swisspearl GRAVIAL
Swisspearl GRAVIAL
Grooved-panels for Endless Design Possibilities...
GRAVIAL is the newest large size fiber cement panel from Swisspearl provides a dramatic and grooved relief within each through-colored panel. A large-format facade panel with a linear grooved surface structure, consistent character.
Depending on the angle of view and the incidence of daylight, Gravial brings a contrasting and unique light and shadow effect. Providing a wide range of colors and cutting options, it creates endless design possibilities for the exterior and interior of a building and is available in 6 different colors.
GRAVIAL is just one of the many innovative and sustainable product lines made of natural raw materials born of the ingenuity and expertise of Swisspearl.
Swisspearl GRAVIAL Color Overview
 
New! Match the GRAVIAL finishes with coordinating color series - download our 'Color Blends' brochure below: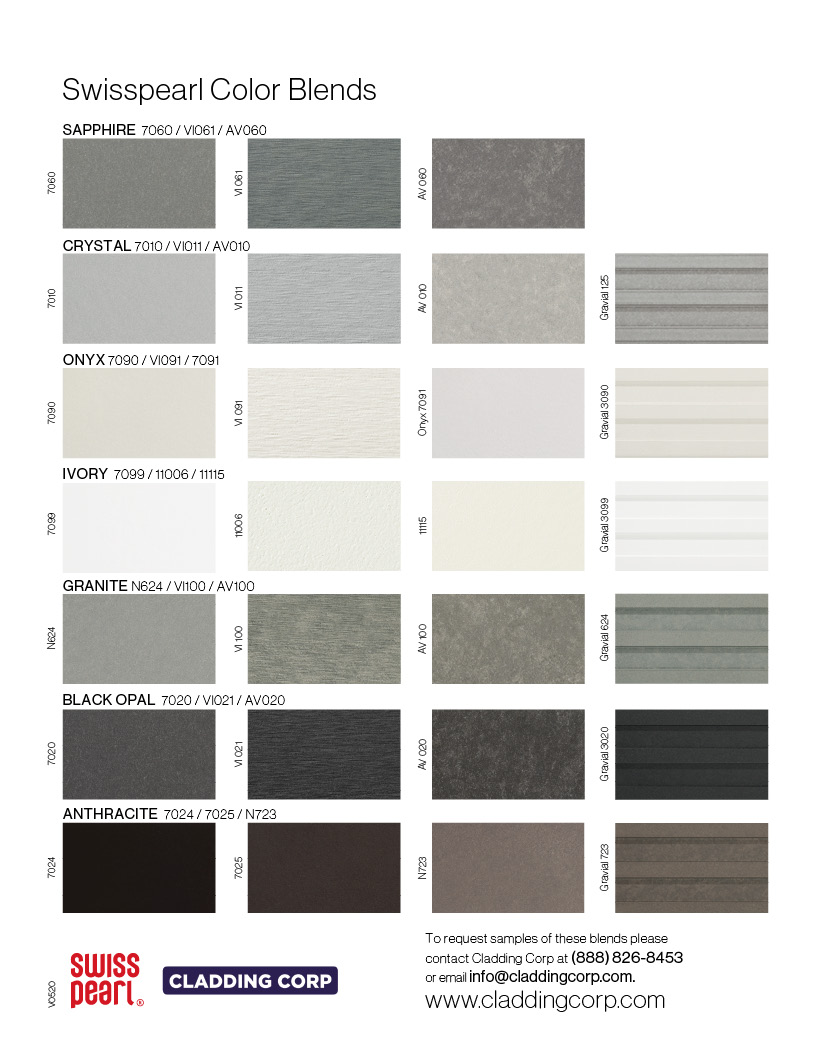 2020 Swisspearl GRAVIAL Color Blends