IN DETAIL: CREC Academy
For the 2015-2016 school year, the campus of the CREC Academy of Aerospace and Engineering in Windsor, Connecticut has been transformed from a former business park complex into a state-of-the-art school, complete with an engineered subframing system from Cladding Corp and ECO Cladding.
Friar Associates designed the CREC Academy of Aerospace and Engineering as a reference to Connecticut's aeronautics and aviation history.  The design team envisioned that the exterior of the new Academy would be drawn from images of the Lagoon Nebula taken by the Hubble Telescope.  A contemporary airfoil design emphasizes the facade of the middle school of the Academy but the vast majority of the facade is clad in a engineered phenolic rainscreen engineered through a partnership of Cladding Corp and ECO Cladding. The grey color of the zinc airfoil design fit perfectly with both black and white phenolic rainscreen panels on opposing sides of the structure.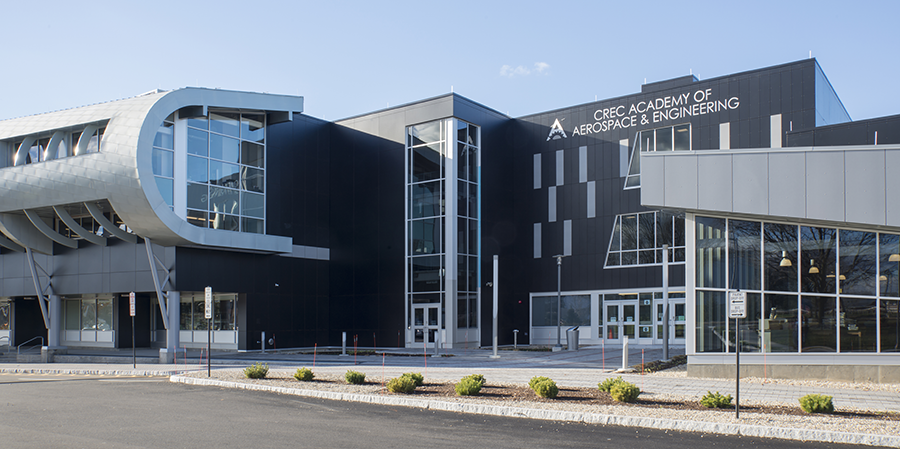 Cladding Corp engineered a variation of our Alpha Vci.10 exposed fastener system for the project, providing both an economical and technically efficient solution for the over 55,000 square feet of exterior facade panels. Installed by Total Wall Systems, for more information about this project, contact us.