NEW! Sanded Swisspearl® VINTAGO Panels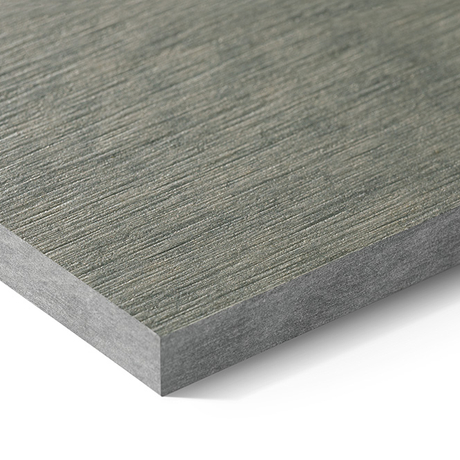 VINTAGO is the new through-colored fiber cement panel with a sanded surface now available through Cladding Corp. The mineral materials of the high-quality fiber cement combined with a unique, sanded surface gives VINTAGO a natural authentic, lively and memorable look.
The sanding process using a coarse grit produces a natural, raw surface that highlights the original purity of the fiber cement panels. In an interplay between light and shadow, characteristic irregularities and nuances in tone accentuate the uniqueness of each product. Selection of size, cut and color offers a full range of combinations for this unique surface finish. With both design appeal for exterior and interior applications, this multifaceted and esthetically beautiful look is gaining interest with the architectural community around the world.  Now available formatted for US sizing and design applications. For more information or to request samples, contact us.