NEW! Swisspearl® GRAVIAL Grooved Panels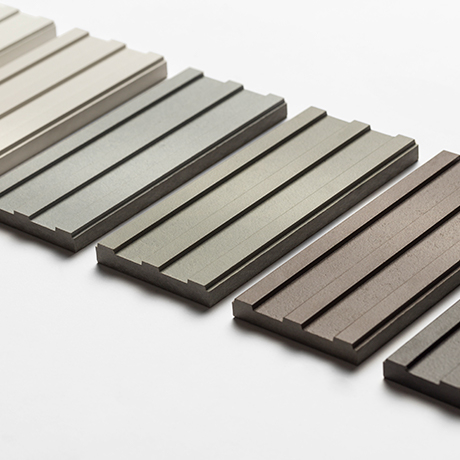 We're pleased to announce that the long-anticipated GRAVIAL grooved panel is now available! GRAVIAL is a large format fiber cement panel with a linear, geometrical grooved surface. Contact us directly if you'd like to check out samples!
Depending on the position and incident daylight, GRAVIAL offers a rich contrast and unique interplay of light and shadow. It is perfect for making a feature statement as a key design element for exterior facades. Cladding Corp is grateful for Swisspearl's continual innovation as the 'gold standard reference-brand' of fiber cement rainscreen cladding products. With our engineered approach to subframing systems, GRAVIAL panels can be installed using either visible or concealed fasteners.
For more information or to request samples, contact us.