​Revolutionizing Aesthetics: The UNM Lobo Welcome Center Project
Architecture has the power to shape our experiences and perceptions of the spaces we inhabit. It's the harmony between form and function that brings life to a building, transcending it from a mere structure to a work of art. The University of New Mexico (UNM) Lobo Welcome Center project, currently nearing completion, stands as a testament to this very notion.
At the heart of this ambitious undertaking lies the fusion of innovative thermal design, highlighted by the expansive use of our Terra5 Terracotta Baguettes as a uniquely defining sunscreen facade. This intricate blend of colorful baguettes is the defining feature of the memorable design, designed with thermal performance in mind, with the baguette screen shading glazing and curtain wall sections.
The project, which can be explored further on the McClain + Yu Architecture & Design website, showcases an exceptional commitment to marrying contemporary aesthetics with the essence of the UNM campus. With a vision to create a warm, inviting, and visually striking Welcome Center, the design team selected natural clay sunscreen products as an integral part of the solution for this energy-efficient design.
Cladding Corp played a pivotal role in shaping this vision into reality. The choice of Terracotta Baguettes as a cladding material echoes a timeless charm while incorporating modern sustainability and thermal optimization.
Terracotta, known for its durability, versatility, and earthy appeal, has been a favorite among architects and designers for centuries. The application of Terracotta Baguettes in the UNM Lobo Welcome Center project adds depth and texture to the building façade, creating an interplay of light and shadow that evolves throughout the day. This dynamic aspect of Terracotta Baguettes breathes life into the structure, making it a living, breathing masterpiece.
The use of Terracotta Baguettes also aligns seamlessly with the Southwestern architectural style prevalent in Albuquerque, where the project is located. The warm tones of the terracotta complement the region's desert landscape, paying homage to the local environment while elevating the building's aesthetics to a whole new level.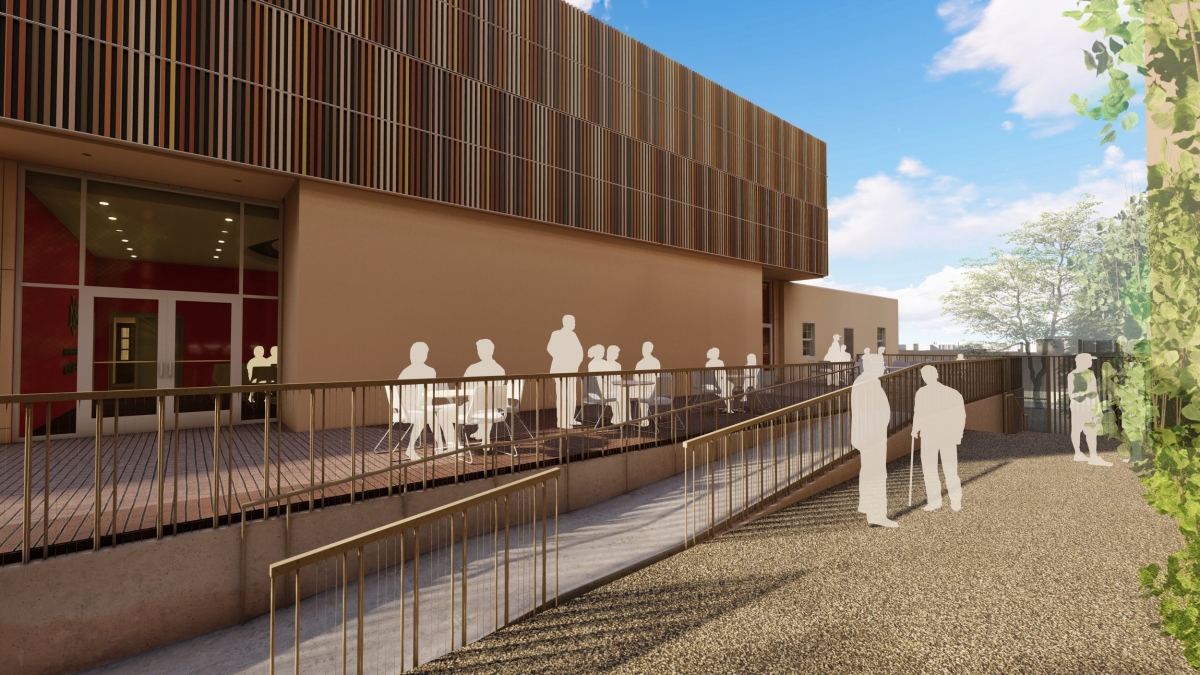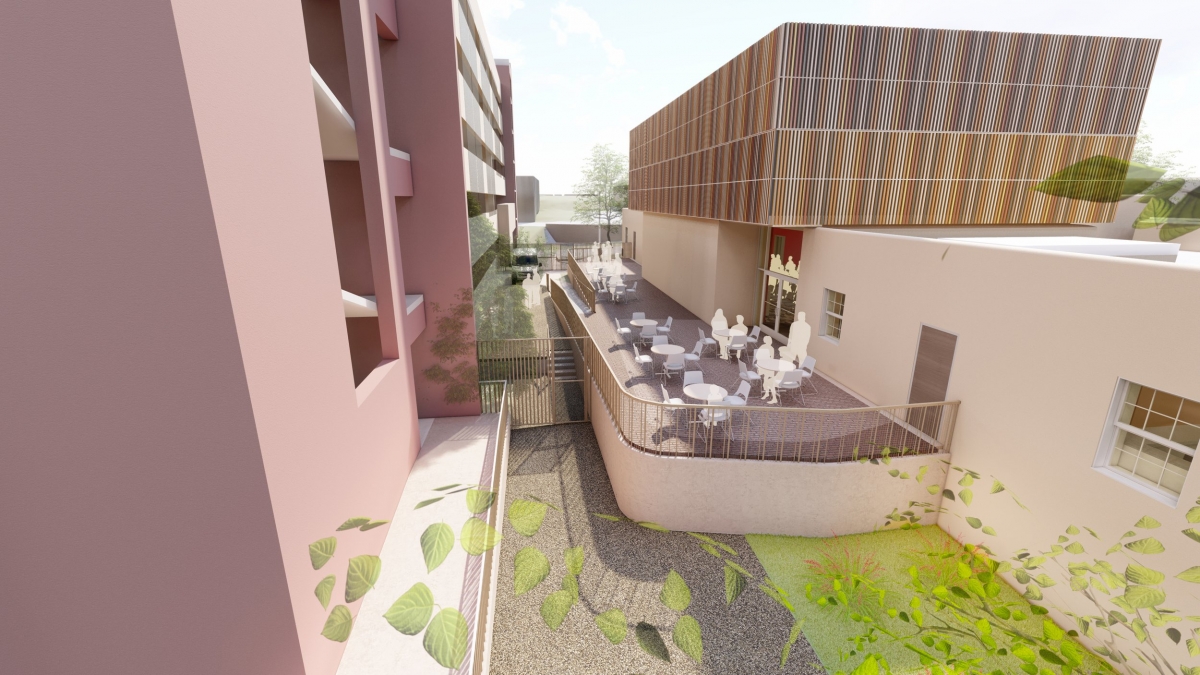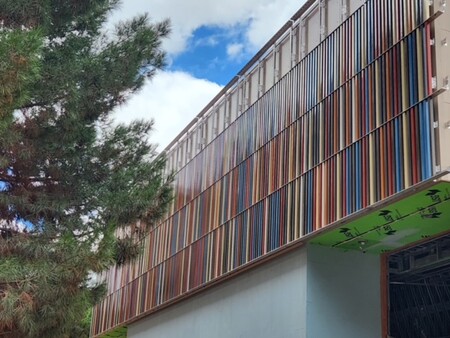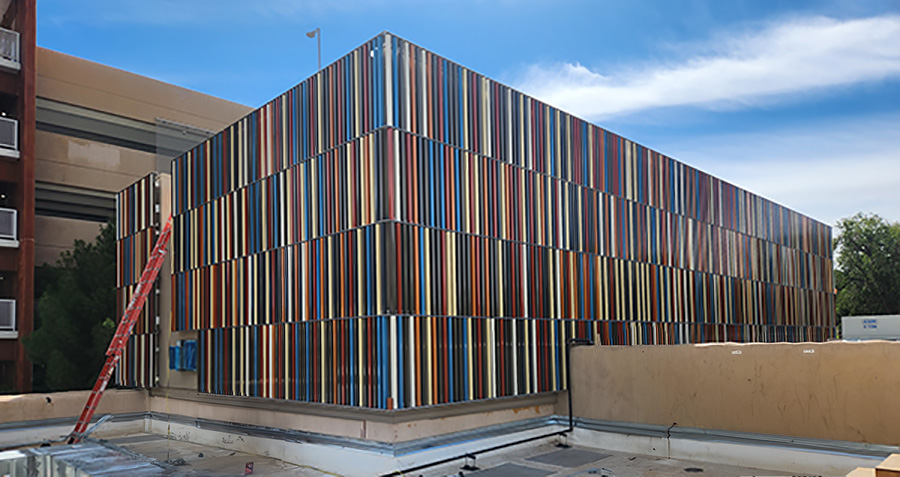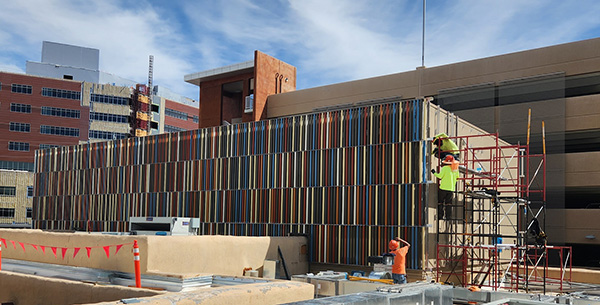 In a world where architecture is more than bricks and mortar, the UNM Lobo Welcome Center stands as a shining testament to the power of collaboration between visionary architects like McClain + Yu and material experts like Cladding Corp. This project paves the way for a new era where buildings not only serve their functional purposes but also inspire, delight, and immerse us in their beauty. Stay tuned for further updates on this project.