COMPLETE: Boulder's New Embassy Suites Hotel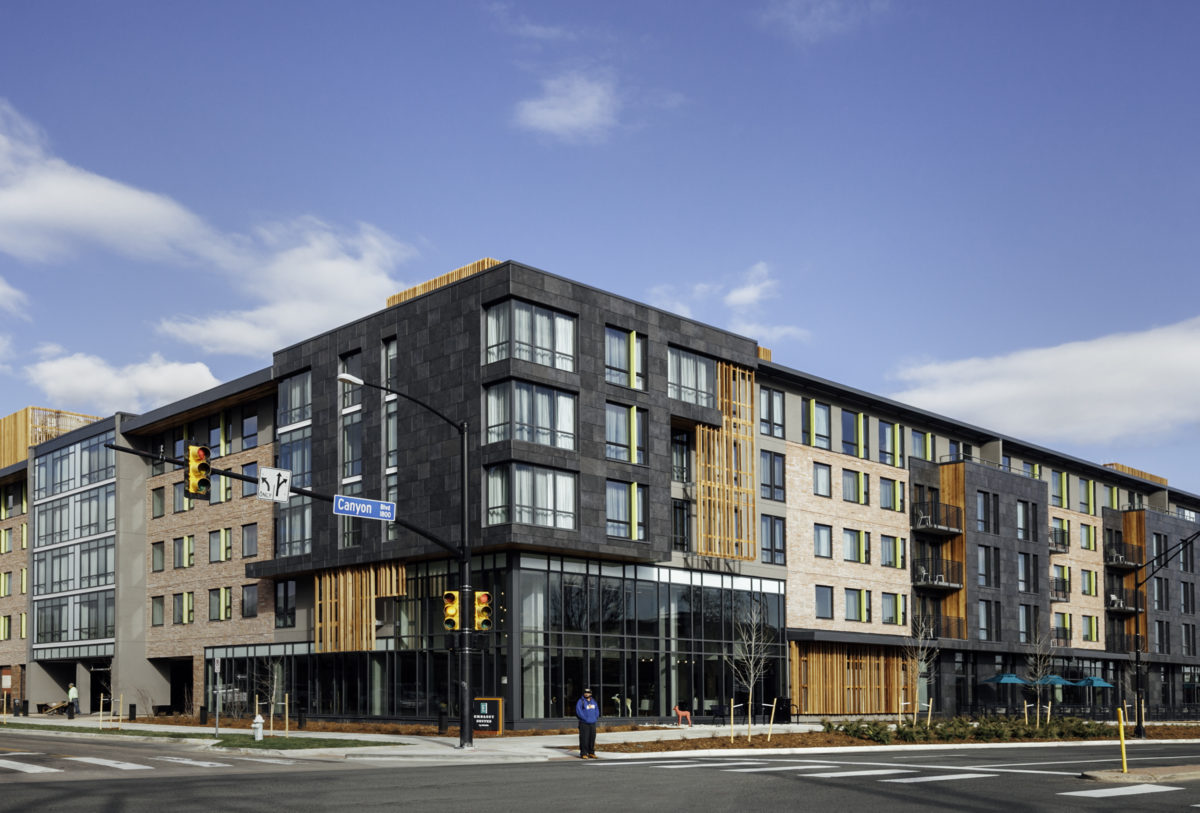 Boulder's happening 29th Street now offers a striking hotel option, as the 28th and Canyon Embassy Suites has opened just around the corner. Boasting an engineered Ceramic5 cladding system, this new hotel required a unique solution for its high-traffic performance needs.
 Johnson Nathan Strohe Architects (JNS) of Denver, CO coordinated the design work on this new Embassy Suites, adding one more design to fit with Boulder's international appeal.  Incorporating a thermally efficient Ceramic5 rainscreen cladding for the exterior facade, the firm selected a rugged ceramic stone veneer.  The facade echos the colors and textures of the surrounding mountain ranges, while providing a cost-effective and high-traffic performance material.  If you plan to visit Boulder - JNS has created a perfect hotel for your next stay.