FOCUS ON: 2020 Swisspearl® Color Blends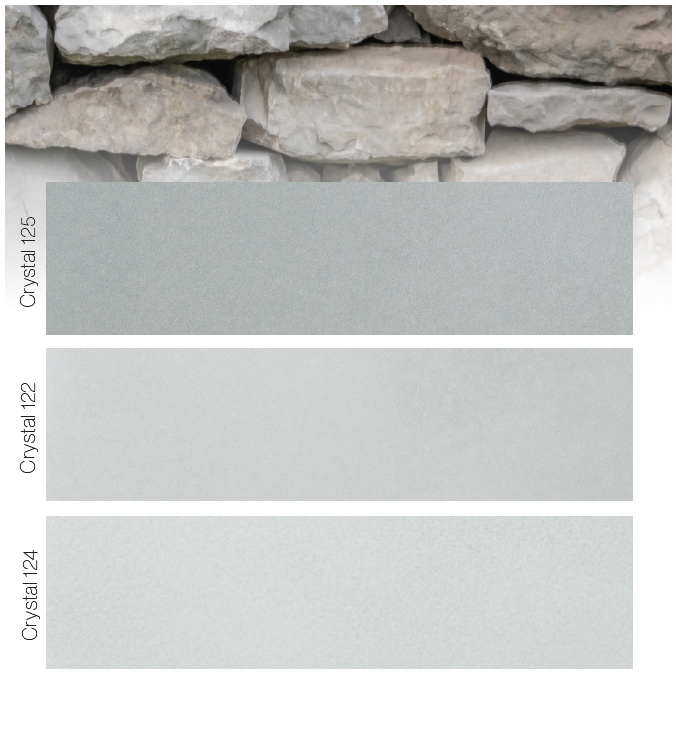 Cladding Corp is pleased to announce our new Swisspearl® Color Blends for the US Market. Unleash limitless possibilities for your next design when blending the beautiful colors and textures of Swisspearl fiber cement.  We have three new Color Blend brochures that illustrate these blends of various color families - curated for designers who are looking for innovation and creative inspiration.
In line with Cladding Corp's vision for elemental materials from the "ground-up," Swisspearl is proudly made up of natural raw materials from the Swiss mountains: cement, pulverized limestone, water, and air. Swisspearl facades can be easily installed to retrofit or reclad existing structures as well as be effortlessly removed when it is time for a new design direction.
And with a lifetime of over 40 years, Swisspearl improves both the ecological and economical outcome of every building envelope. As these beautiful and compelling color combinations illustrate, Swisspearl truly is the premium fiber cement rainscreen solution for North America. 
CARAT / VINTAGO / AVERA Blends
In the process of creating blends, we began by looking at various colors and textures in the most popular ranges of greys, whites, and blacks. We used the CARAT core colors as the basis for creating each blend. Weaving the complementary VINTAGO, AVERA, GRAVIAL and in one instance ZENOR colors, we developed seven exciting blends for creating unique rainscreen aesthetics.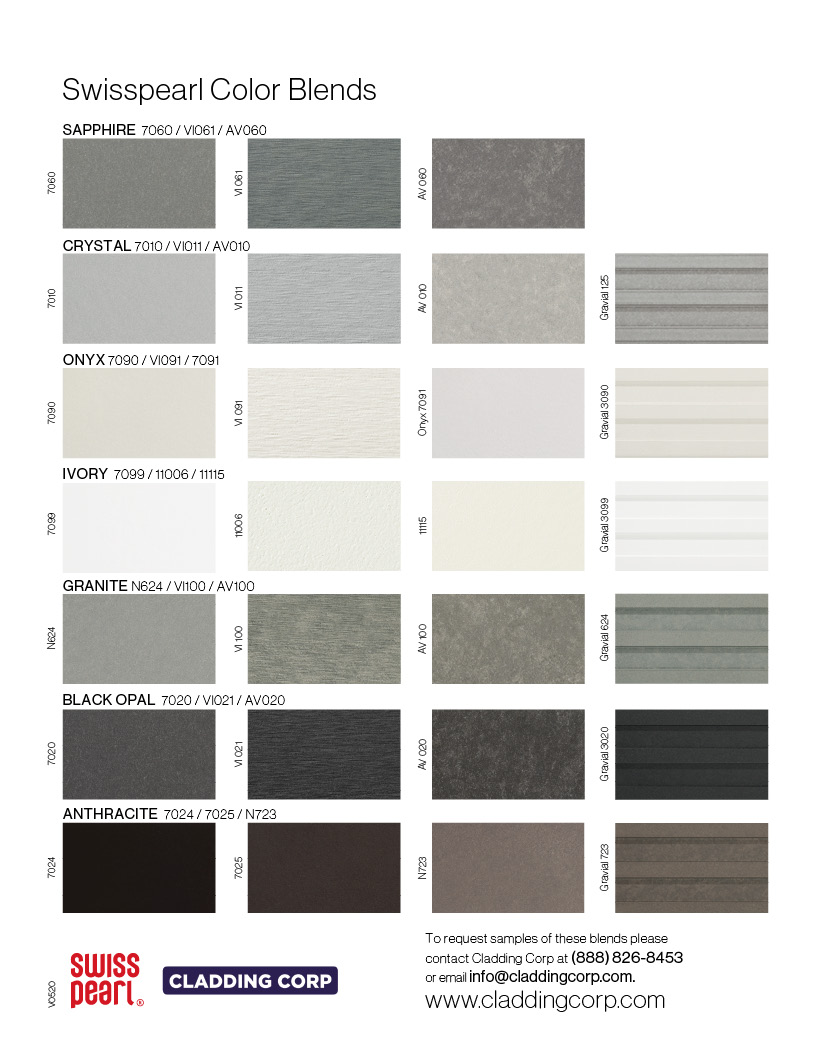 On the reverse side of the CARAT/VINTAGO/AVERA piece, we added blends of the more colorful CARAT cores. These blends show how within each CARAT core, there are many options for achieving variety using texture as well as color.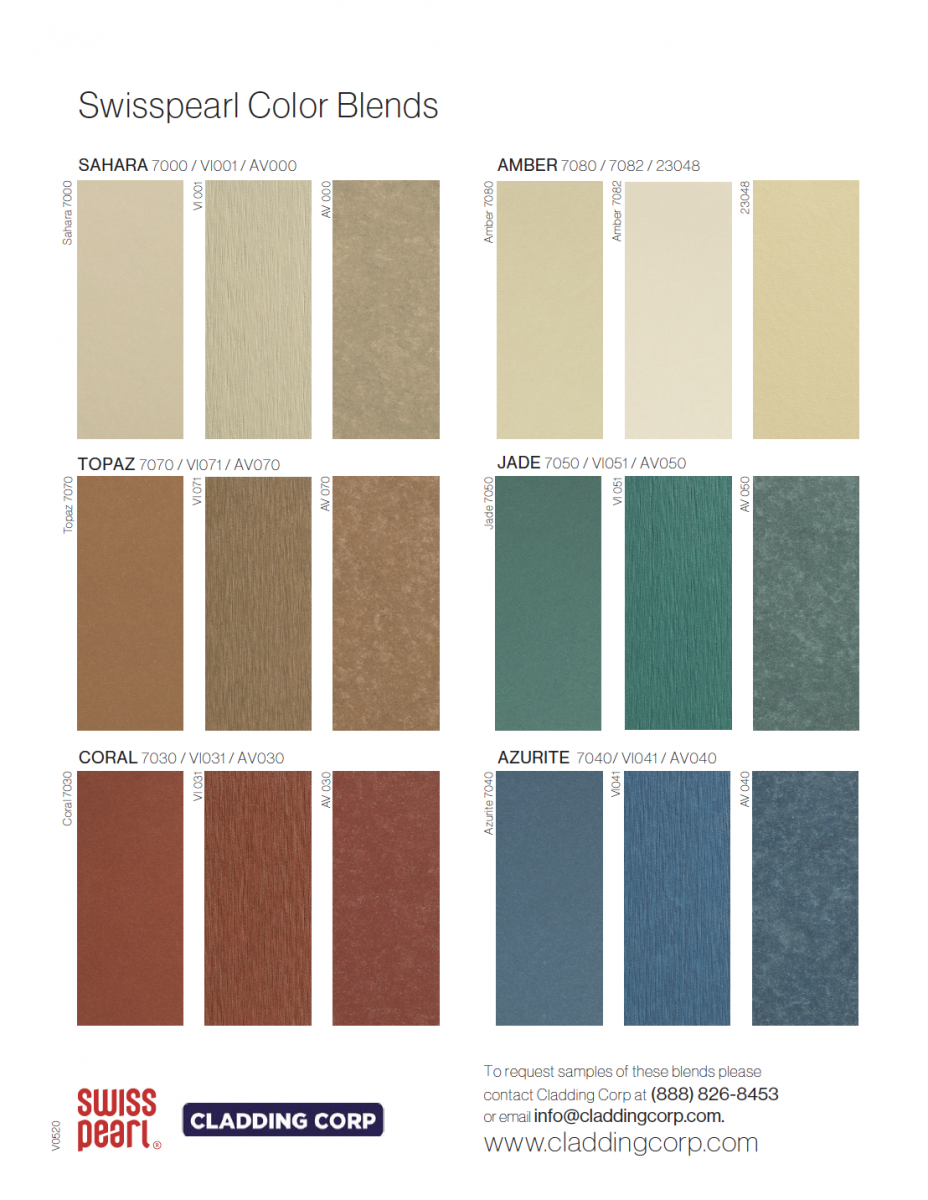 NOBILIS Blends
For NOBILIS we have a single page piece that provides an inspiring visual comparison of the translucent NOBILIS range to colors found in nature. The NOBILIS color family is fully interchangeable for even more possibilities.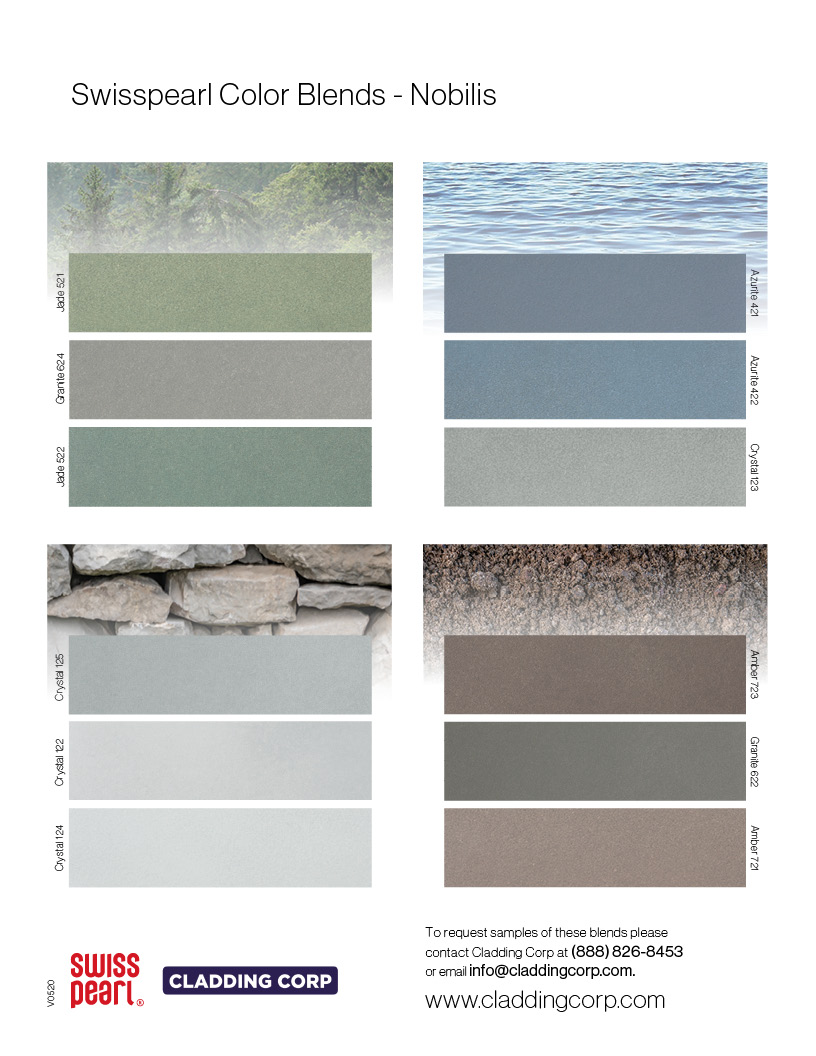 ZENOR Blends
The third and final piece we developed showcases the versatility of ZENOR, the economical, through-body offering from Swisspearl. Each blend offers a choice of three colors accompanied by an accent color to add an artistic touch. The new colors added in 2020 provide a full complement to ZENOR's existing blues, reds, and greys.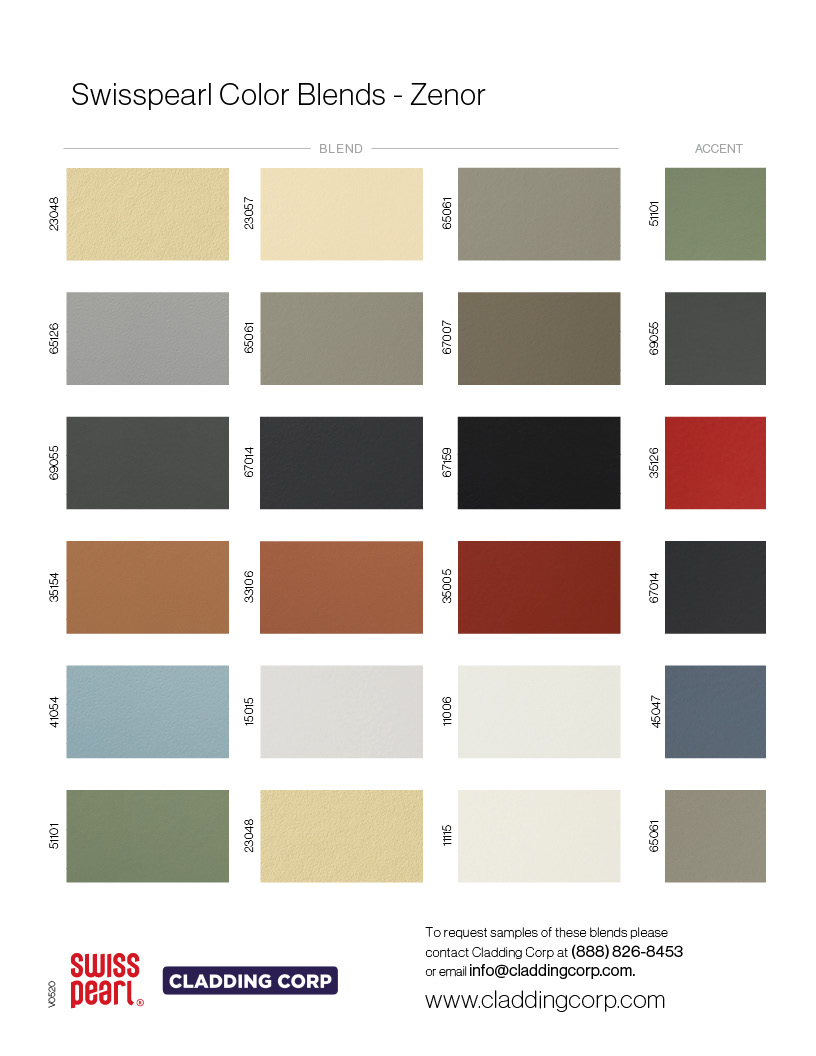 Working with the many imaginative ZENOR colors we found there were so many possibilities, we have a total of twelve color blend variations to work with.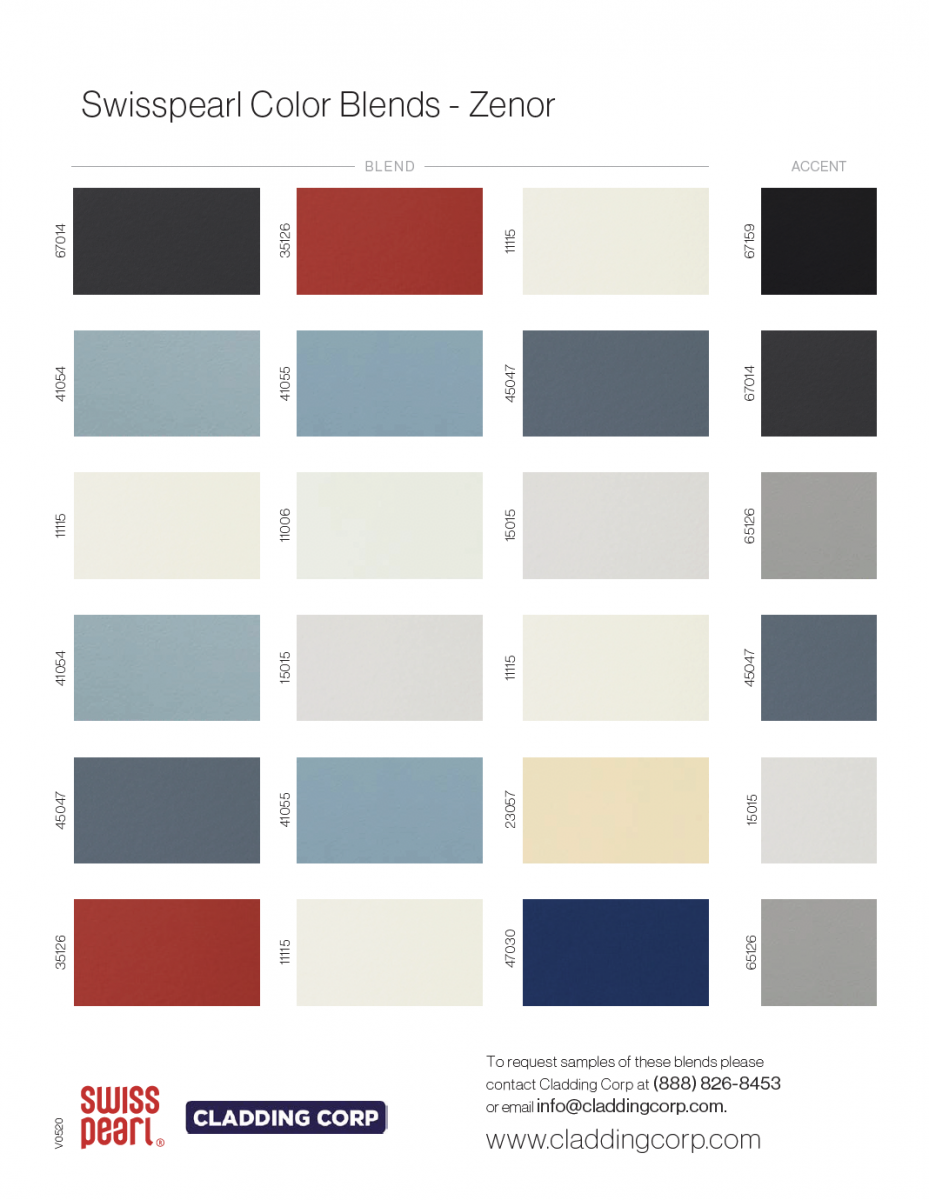 For more information or to request samples, contact us.