NYC Building Code: Swisspearl Achieves Fireblocking Exception!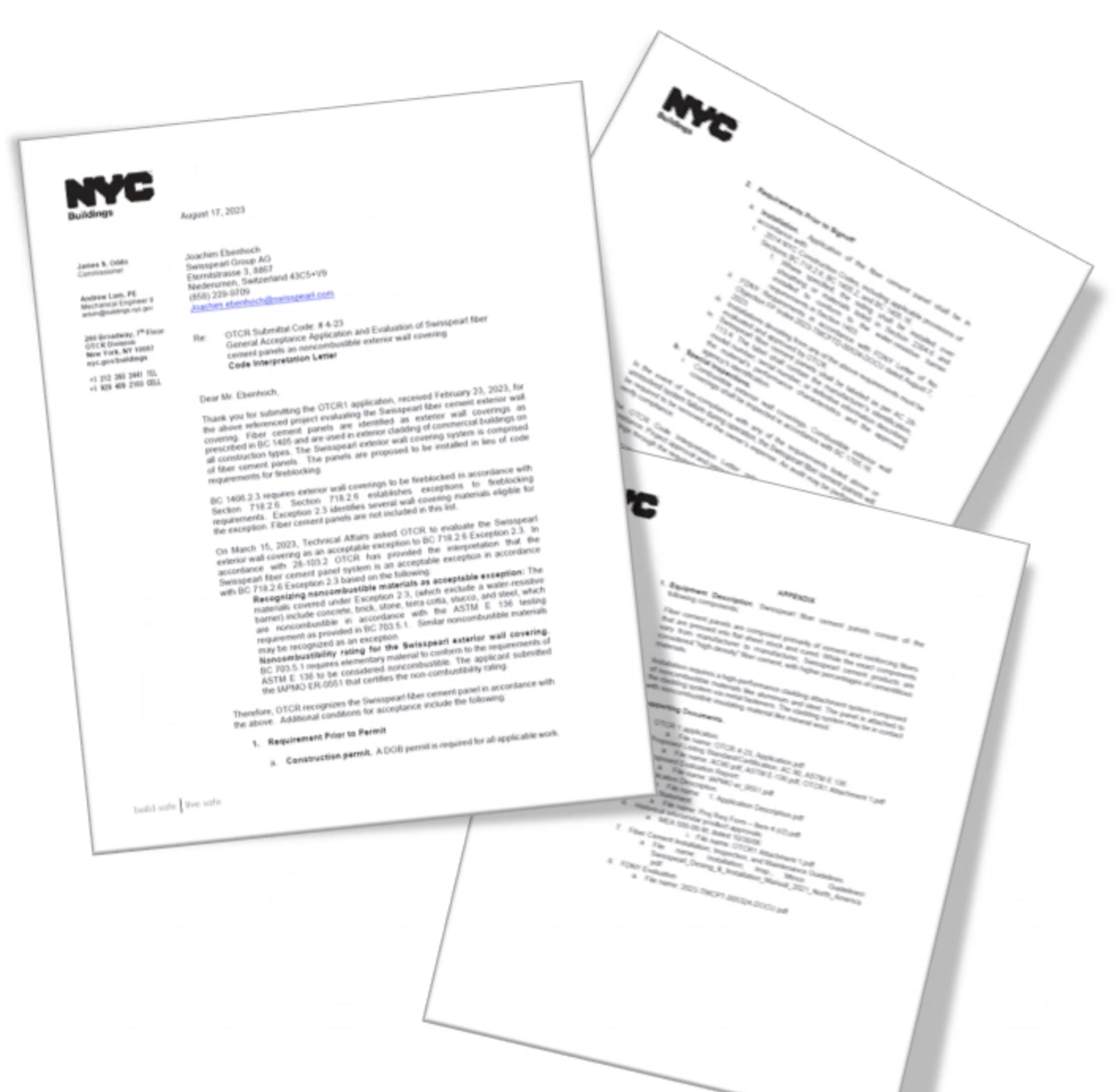 Swisspearl Group his the first to secure a product acceptance letter under the new fireblocking language in the 2022 NYC Construction Code.
The new building codes are much more restrictive on materials than most people are talking about. Despite having a long history of use in NYC, specifically to avoid fire concerns, Fiber Cement, and other non-combustible products not specifically listed in the exception were suddenly subject to fireblocking requirements with any combustible WRB in the assembly.
We are pleased to announce that with this product acceptance letter, Swisspearl's high-density, architectural-grade fiber cement panels may now be installed without fireblocking in the exterior cavity for rainscreen applications. Through this process, we were able to show that Swisspearl's high-density, architectural-grade fiber cement panels are as safe as they've ever been for use in NYC!
Installation requires a high-performance cladding attachment system composed of noncombustible materials like aluminum and stainless steel.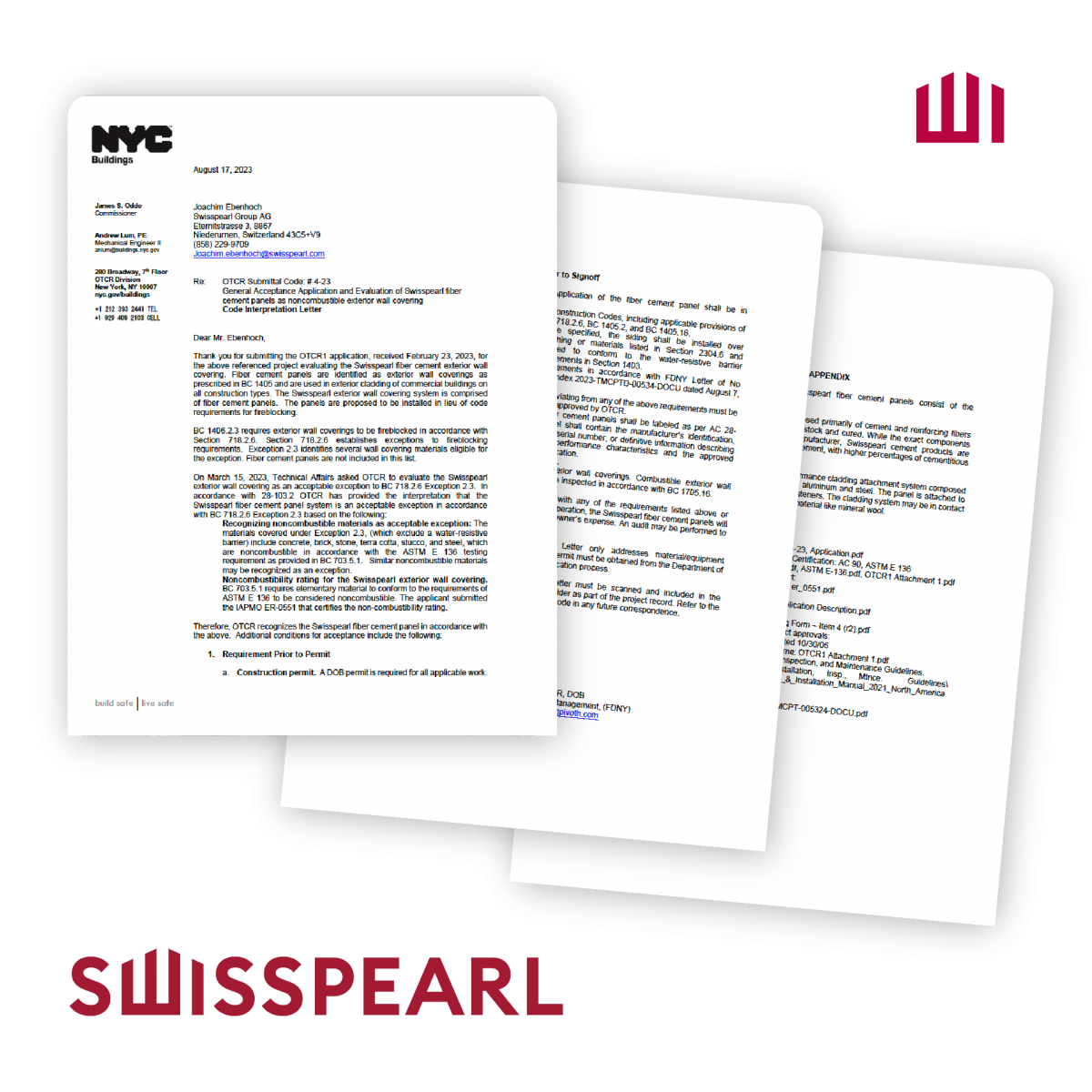 This ground-breaking achievement has been realized through a collaboration between Swisspearl Group, ECO Cladding, and Pivoth, who consulted on the project. Special thanks to all involved in this effort to lead in the first product acceptance of its kind under the new code requirements!
Have a project that you're working on and need some help navigating the particulars of recently implemented building codes? Let's connect!