The "Red Barn" is Cover Story in SWISSPEARL® Magazine #27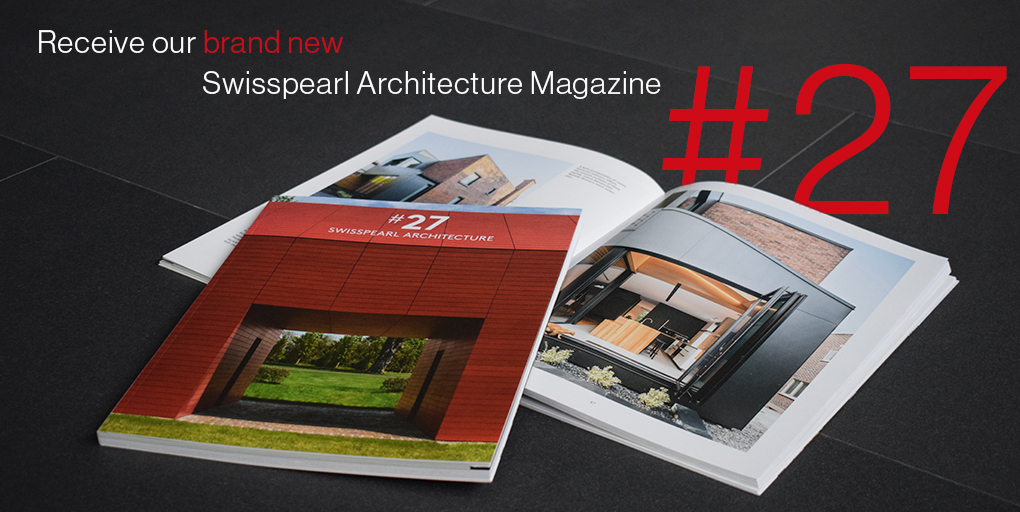 Check out Swisspearl Magazine issue #27 which features two exciting Cladding Corp projects from Roger Ferris and Partners and BCWH.
The Red Barn in Connecticut, the issue's cover story, is a Roger Ferris and Partners design which symbolizes the red barns that historically peppered the countryside throughout New England.  Covered in Swisspearl® CARAT Coral #7031 the Red Barn is an artist's studio, a workshop and a private residence in the second story.  The article, written by New York based architect/author John Hill provides background information on the Cladding Corp project and shows basic details of the Red Barn's design.  A supplemental article on Roger Ferris is also included.
In a separate article another Cladding Corp project is showcased, the Varina Area Library in Henrico County, Virginia.  Designed by BCWH, this project also used a Swisspearl® CARAT Coral color, #7030, a deep red that provides an exciting visual contrast to the other materials on the building's facade which include stone and metal.
To request a copy of Swisspearl Magazine #27 click on the following link: