See you in Philly at Facades+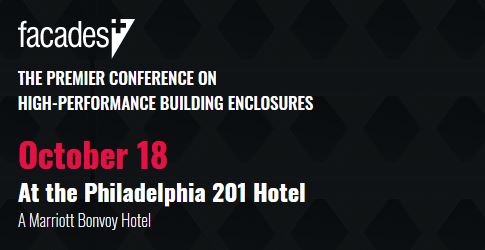 Swisspearl® and Cladding Corp along with PPSI will be exhibiting at Facades+ Philadelphia on Friday, October 18th at The Philadelphia 201 Hotel. Cladding Corp has long been a leader in engineered rainscreen design and technical performance. 
Together with Swisspearl®, Cladding Corp representatives can show you why Swisspearl® panels are the preferred choice in fiber cement rainscreens.  Learn about new products, materials and installation methods on the horizon.  See first hand the quality of Swisspearl® panels and ECO Cladding aluminum subframing components. Representatives will be on hand from 7:30am until 12:30pm with product samples, information, and answers to all of your questions about Swisspearl® fiber cement panels and ECO Cladding attachment systems.  Learn how Cladding Corp can transform your engineered rainscreen designs.
Click on the link below for more information or to register for Facades+ Philadelphia:
https://facadesplus.com/philly/
We hope to see you there!