Swisspearl CARAT
Swisspearl CARAT
The Signature Standard of Fiber Cement!
The Swisspearl CARAT collection offers 25 different through-color panels that feature either a translucent or pigmented top layer.  The unique, natural look and timeless beauty of the monolithic material has a delicate vein texture which provides an exciting and noble expression to buildings.
 
CARAT is available in a wide spectrum of complementary shapes and is the finest air-cured fiber cement façade solution to create contrasts and special effects or to blend into any setting.  The proprietary processes pioneered by Swisspearl include a special surface finish, sealed edges, and back coating ensuring optimal behavior and durability of the panels.  Thanks to the superior smooth surface, there is minimal maintenance. 
 
CARAT is available in CARAT HR: Anti-Graffiti or CARAT F: for higher UV-resistance.
2020 Swisspearl CARAT Color Overview
 
New! Match the through-color CARAT cores with coordinating color series - download our 'Color Blends' brochure below: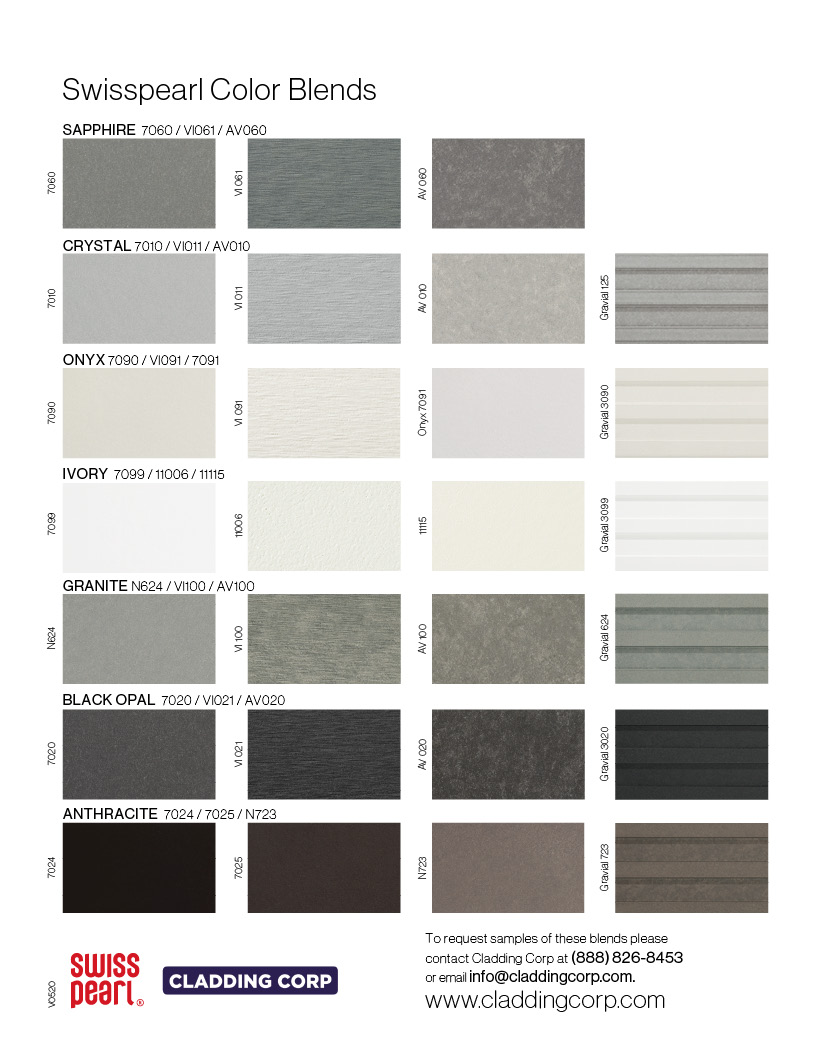 2020 Swisspearl CARAT Color Blends