Swisspearl - Growing The Brand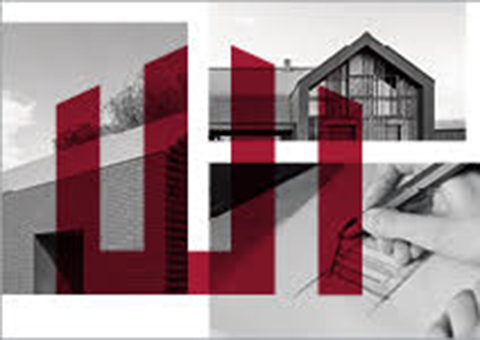 As of April 1st, Cladding Corp is pleased to announce that the Swisspearl Group continues to grow! Cembrit has now officially rebranded as Swisspearl to create a category-leading global brand with an expanded product portfolio for the US Market.

Swisspearl, headquartered in Niederurnen, Canton Glarus, Switzerland, has expanded its international market presence and production sites with the acquisition of Denmark's Cembrit, based in Aalborg. This is a top-weight-class deal in the European fiber-cement industry. The acquisition of 1400 Cembrit employees will create a 2600-employee company, thus making Swisspearl Group the number two fiber cement producer in Europe.
This acquisition will continue to strengthen the Swisspearl Group's already strong presence in Europe and North America with the Cembrit core markets, and jointly develop new focus markets.
Swisspearl has been developed as a global brand with an expanded product portfolio that continues to maintain a focus on sustainability. The Swisspearl products and solutions offer numerous possibilities for creative ideas, functional features, and performance that can be used in the design and construction of building envelopes and living spaces. As a leading provider of building products, solutions, and services, Swisspearl believes there is always: MORE TIME TO CREATE.
Cladding Corp and Swisspearl now offer the new Swisspearl Authentic Range, which includes the rebranded Cembrit Patina product line. The Swisspearl Authentic Collection includes the affordable and cost-efficient Swisspearl PATINA Original, PATINA Inline, and PATINA Rough products.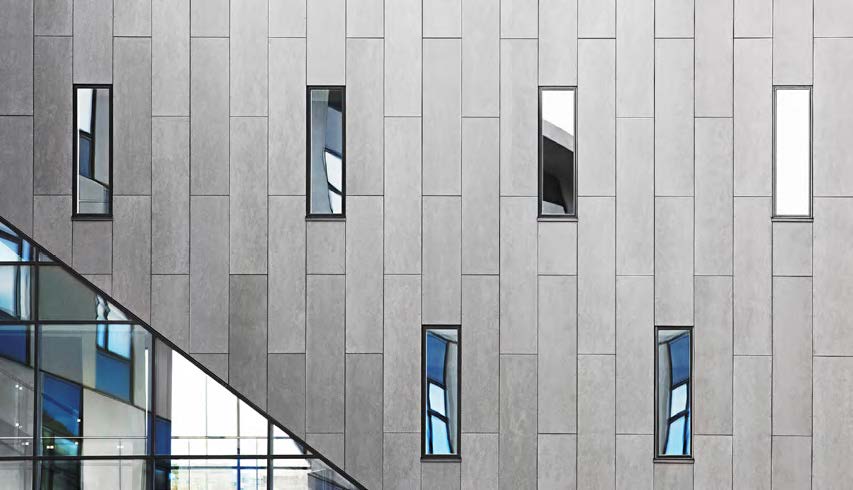 Swisspearl PATINA Original is a colored fiber cement cladding panel with a textured surface that stylishly showcases the character of the material. The texture emphasizes the fibers and the individual properties of the raw materials. As the seasons change, a subtle patina is created that tells the story of the building and brings its facade to life. As the panel develops a beautiful patina over time, it gives the building a unique, aesthetic appearance with small, subtle variations in the surface. Swisspearl Patina Original connects performance with a modern, versatile look. At a time when everyone is searching for authenticity and natural look, Swisspearl Patina Original panels are the perfect choice for your rainscreen application.
Colors: 11 standard colors. Deviations in the color shades of the different panels are a natural part of the production properties underlining the vibrant character of the material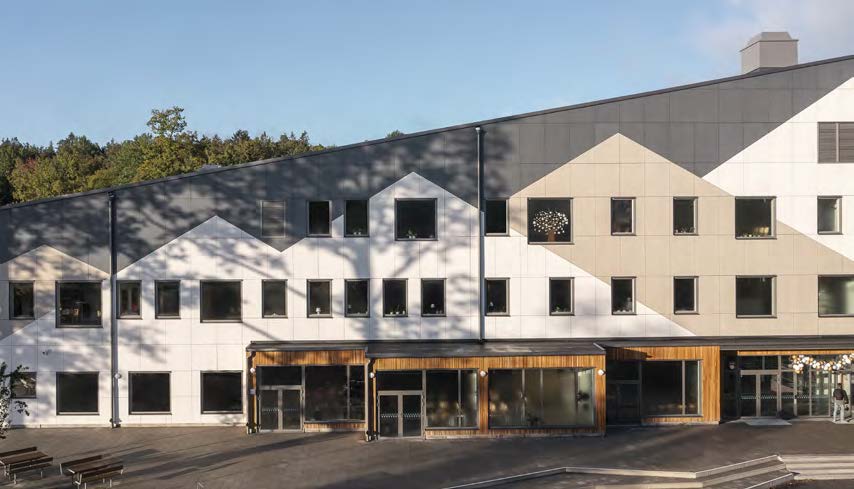 Swisspearl PATINA Inline represents the strength and durability of fiber cement!  Swisspearl Patina Inline is a through-colored fiber cement cladding panel with a linear milled surface structure. The indentations create an atmospheric play of shadows, which changes depending on the time of day and viewing angle. A fine patina will form on the surface over time. The restrained colors, which range from white to beige to dark grey, create a stylish harmony in combination with the milled surface. 
Colors: 5 standard colors.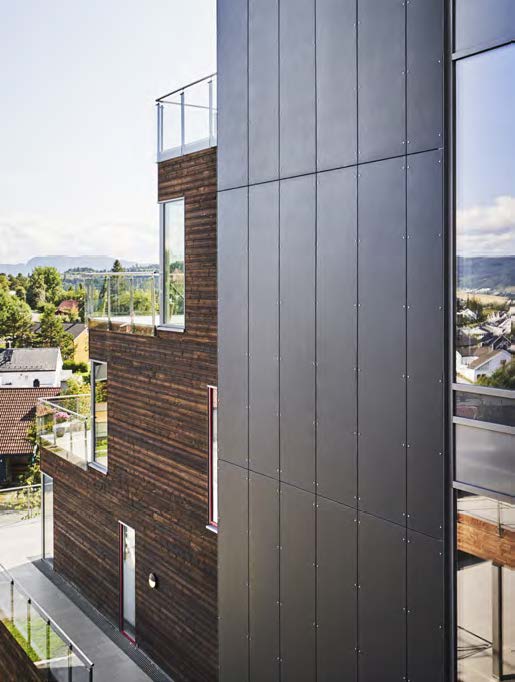 Swisspearl PATINA Rough is a rustic fiber cement cladding panel board with a tough, textured surface. Behind its rugged outside, is the steady core of high-quality fiber cement - a material ideal for exterior and interior facade. Patina Rough is a genuinely through-colored board with a sand-blasted surface, that gives an attractive, stone effect to your building. Subtle variations in color and texture add a vibrant expression and more importantly, it adds character. Each Patina Rough cladding panel is created to be unique. With the combination of Patina Original and the Patina Rough, you can enhance the different areas of your building. The new facade board is protected with an efficient and non-visible surface treatment that provides high resistance to moisture and dirt.
The Swisspearl Patina Range offers natural, vibrant structures created by a textured surface that develops a unique patina over time. These panels are designed to withstand harsh weather conditions, making them a perfect choice for commercial and residential projects alike. Paired with engineered subframing attachment systems from Cladding Corp, Swisspearl's Patina products offer an economical, cost-effective fiber cement solution for commercial and residential construction applications.
Would you like to receive a sample from the Swisspearl Patina Authentic Range?
Swisspearl PATINA Facades Overview
Contact us to learn more about our products and how the Authentic Range can transform your next project.