Swisspearl's Large Format Shingles for DC-Area Installation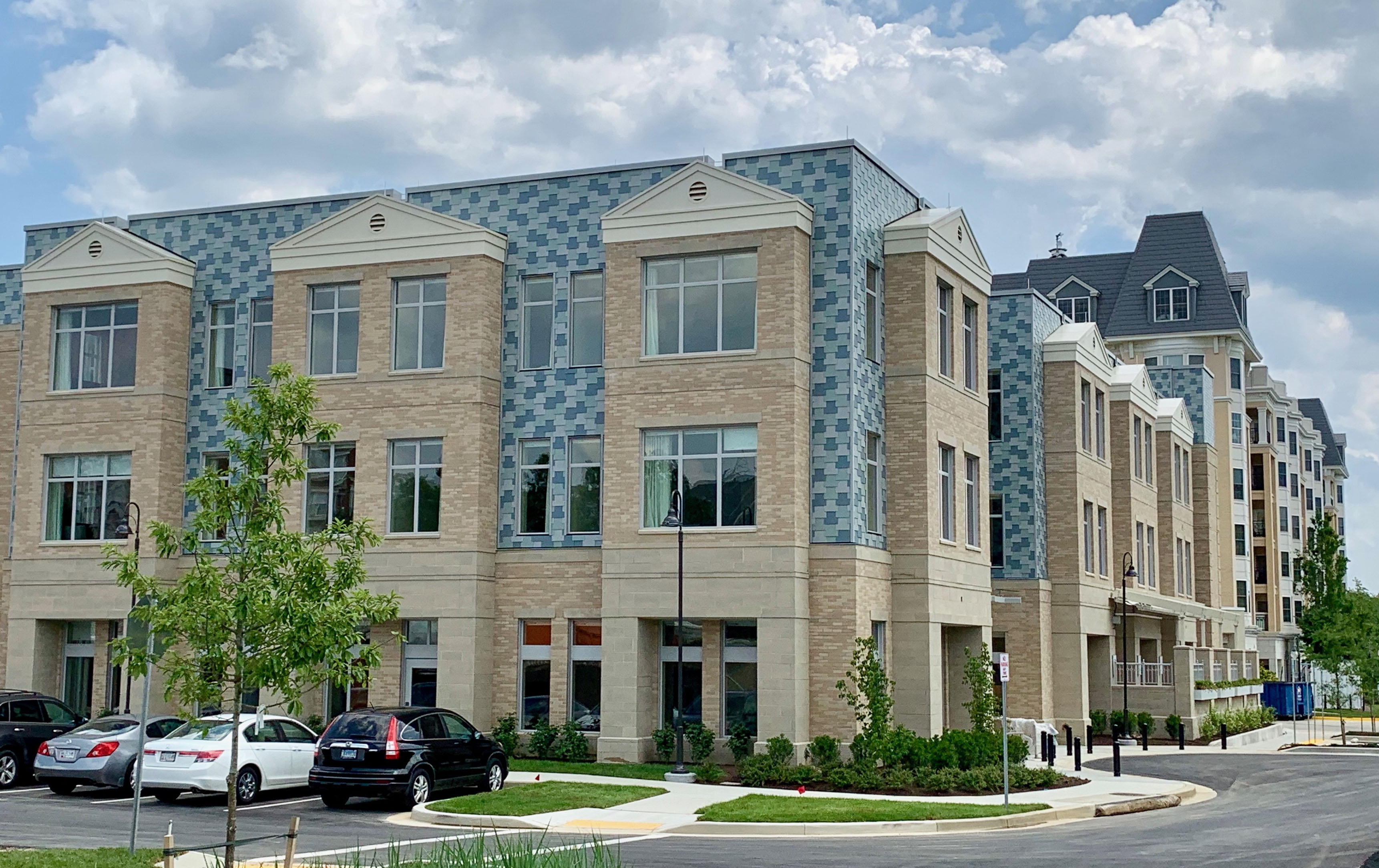 Global pioneer in designing for the human experience Perkins Eastman partnered with Cladding Corp and Swisspearl for this 153-unit expansion at Ingleside at King Farm, a retirement community near Washington, D.C. Using large format shingle formats in three colors, the fiber cement rainscreen is a dramatic feature to offset the brick facade.
Two different Swisspearl products were incorporated into the multi-building campus.  Large format shingles in three colors were used to off-set the brick facade for the memory care facility. The unique 'fish scale' pattern has won attention from the DC design community. The three colors of large-format fiber cement panels create a warm palette for the modern senior housing towers. 
Simple to install, the shingle formats are gaining even more popularity now in the United States as a high-quality, lower-cost alternative to large format rainscreen assemblies. For an even more economical approach, we recommend Clinar - the new economical panel format from Swisspearl. Learn more about how the smaller format Clinar shingle could be the fit for your next project here.