Terra5 Facade & Sunscreen for U of Iowa's Campus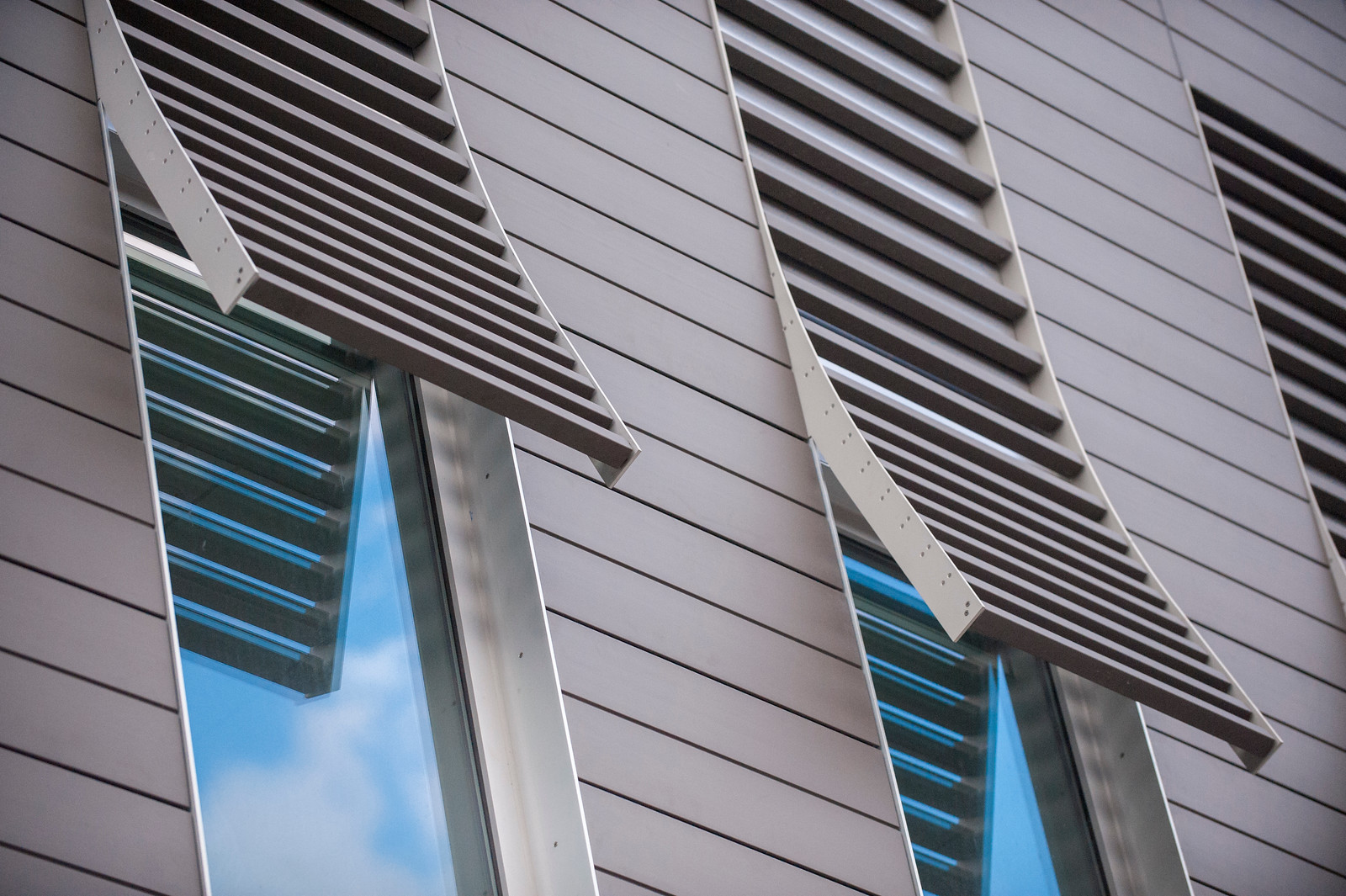 Cladding Corp is pleased to announce that in January 2020, faculty, staff, and students at the University of Iowa were able to move into the newly completed Department of Psychological and Brain Sciences building.
Construction of the 66,470 square-foot facility is now complete and includes an engineered Terra5 rainscreen and sunscreen assembly supplied by Cladding Corp.  For this project, a grey color pallet was selected in order to coordinate with the overall campus master plan. In addition to the exterior rainscreen facade, this installation also included a unique and defining sunshade detail at the top portion of the windows, providing bot thermal and aesthetic elements to the building's design.