Award-winning Public Works Installation Complete with Terra5 Facade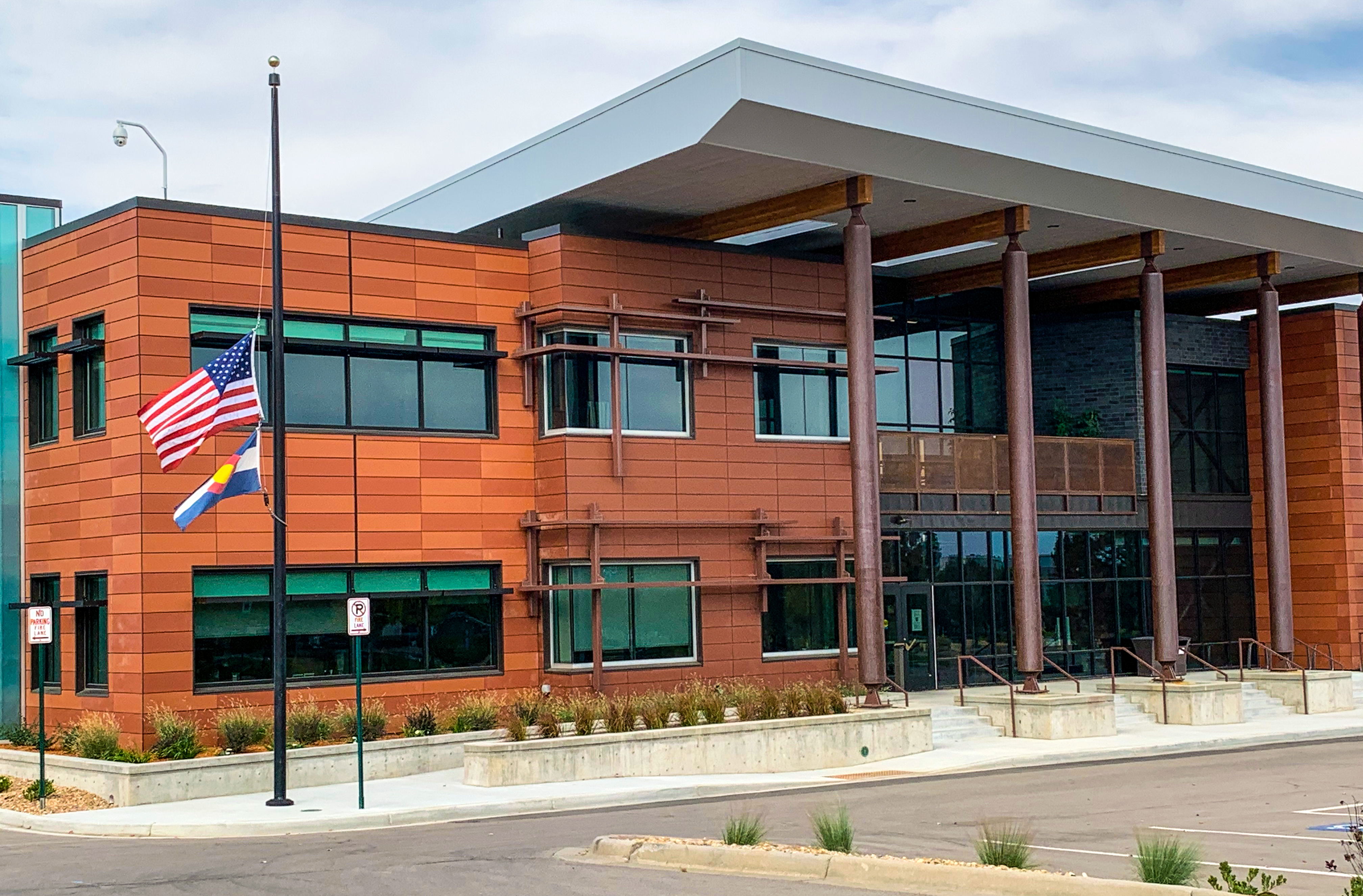 Cladding Corp is pleased to announce that the renovation of the City of Greenwood Village Public Works and Parks project is complete.  Awarded the American Public Works Association's 2020 Award for Structures in a Small Community, this project boasts a timelessly modern Terra5 TC24 terracotta rainscreen facade. 
D2C Architects provided planning and design services for the updated public works project in Greenwood Village, a suburb south of Denver, Colorado. The design team was tasked with addressing the outdated administration and maintenance facilities and developing a new layout and design that would work better for the day-to-day needs of the users and the community.
Terra5 terracotta rainscreen panels were selected in a blend of three reds and a rich brown tile. Given the varying temperatures in the Denver suburbs, Greenwood Village wanted a long-lasting, environmentally-friendly façade material. Terra5 was selected to meet all the building's aesthetic needs and the double-skinned tiles accommodated engineering and thermal demands.
Installed by Wray Bend and MV Construction, this project is a prime example of timeless and affordable Terra5 rainscreen cladding for retrofit construction.
For more information on this project or to request samples of Terra5, contact us.