NOW COMPLETE: Welles-Turner Memorial Library Addition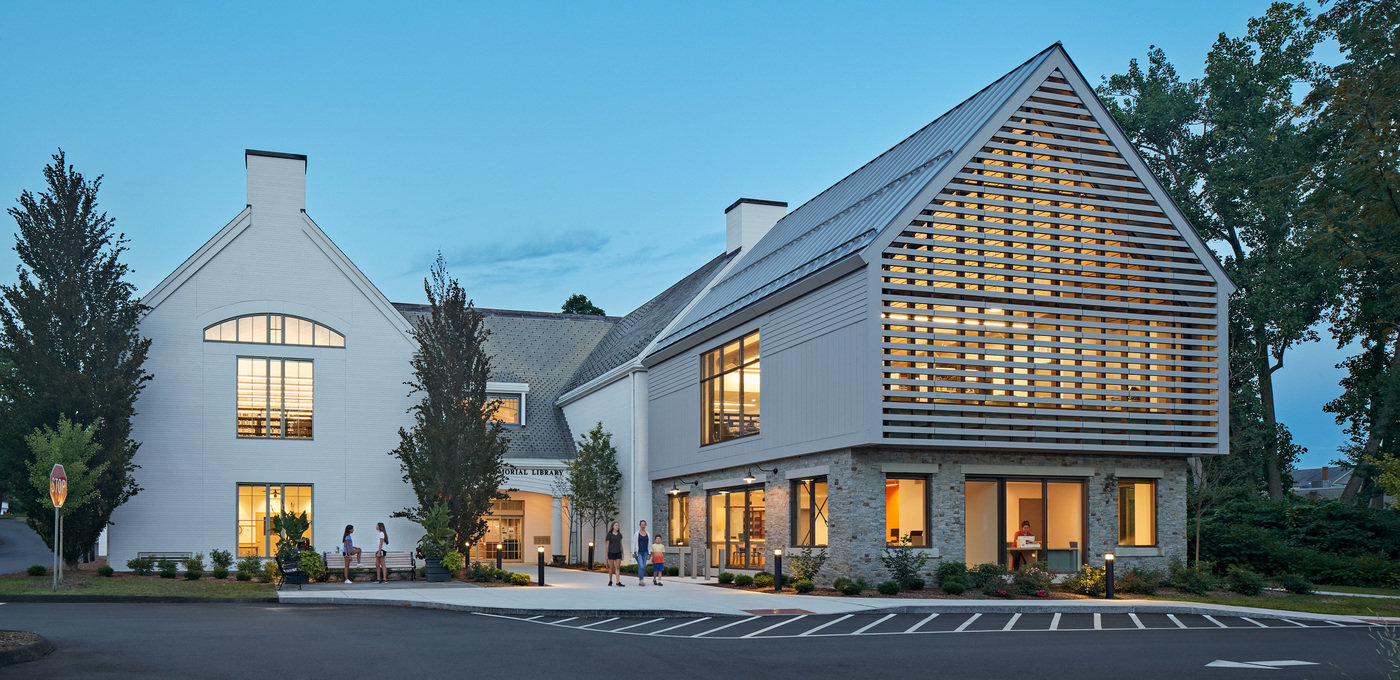 The renovation of the Welles-Turner Memorial Library in Glastonbury, CT is now complete, featuring a large gable curtainwall addition with custom fabricated outriggers supporting a fabricated Swisspearl panel sunshade.
The WTML renovation/expansion project spanned from 2018 to 2022, with significant improvements to the library's interior, in addition to the eye-catching exterior addition. Design by TKSP Studio, the design is fresh and modern, with deference to retaining the historical and traditional elements that grounded the building with the existing architectural fabric of the town. With a clear nod to the original building, which was constructed on the site of the former home of the library's original benefactor, Harriet Welles Turner Burnham, the addition exterior is clad with materials reminiscent of the Town's rural past, such as stone walls and fiber cement board siding. Modern windows and skylights, connect the interior to the surroundings. 
Made of natural raw materials and manufactured to boast the industry's best performance properties, the Swisspearl fiber cement panels were the ideal product to be fabricated for the unique sunshade aesthetic of the project. Swisspearl facades can be easily installed to retrofit or reclad existing structures as well as be effortlessly removed when it is time for a new design direction. The natural materials used and constant innovation have made this 100-year-old material very sought-after and indispensable in today's architecture. Swisspearl fiber cement is characterized by timeless materiality, extraordinary durability, and quality.
The project refreshes the public spaces of the library to best serve the current and future needs of the growing Town of Glastonbury.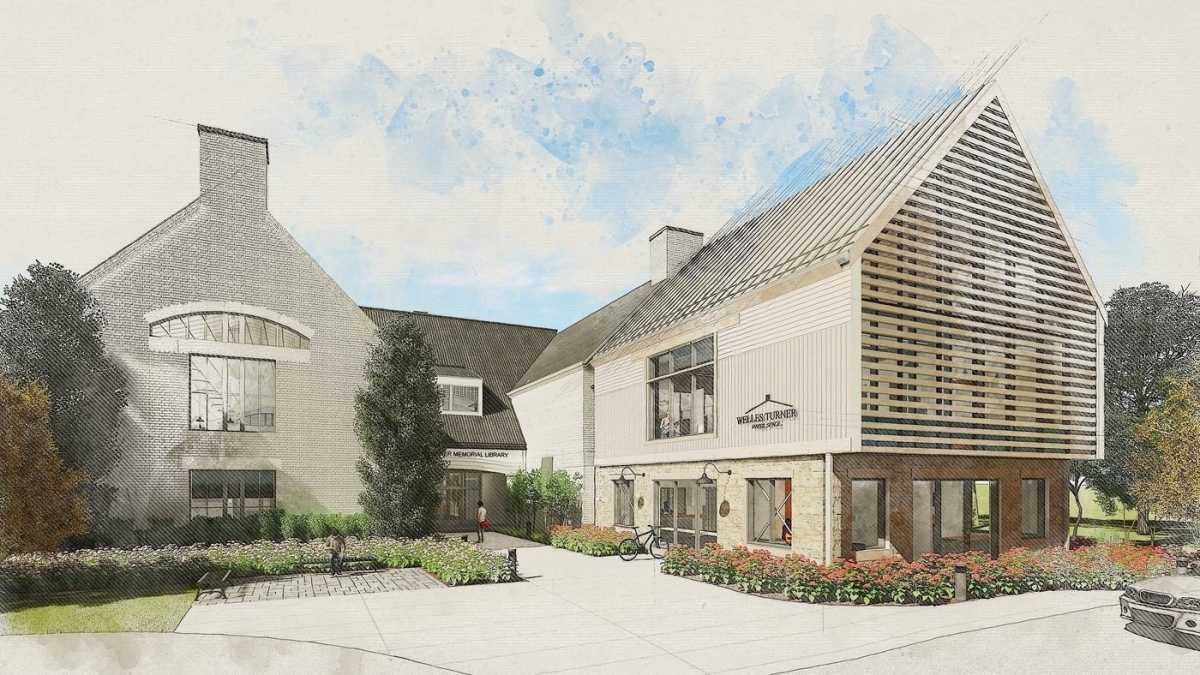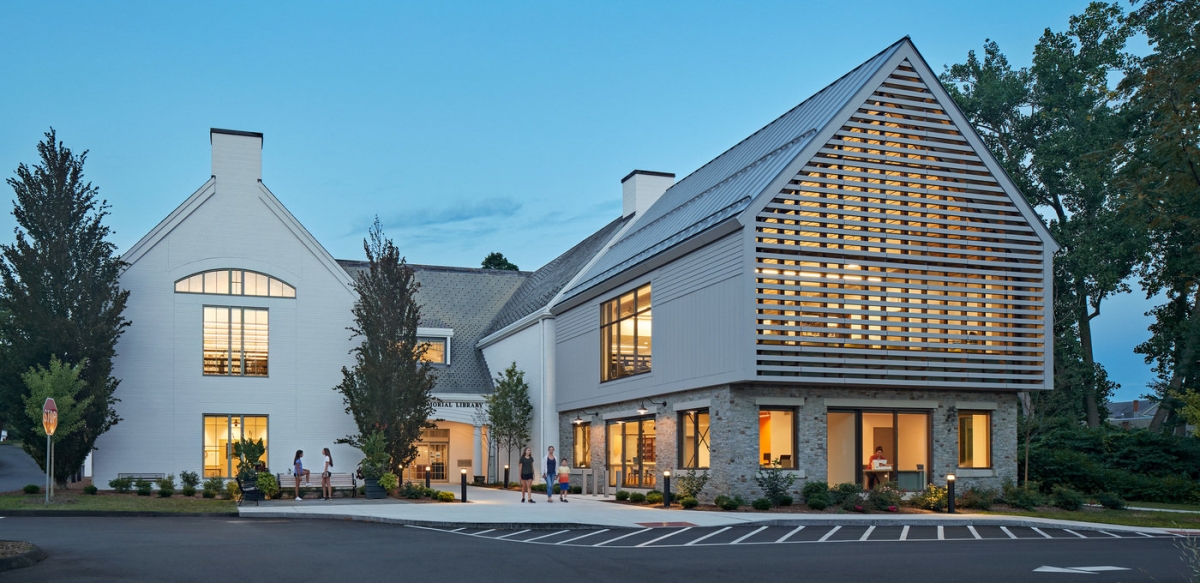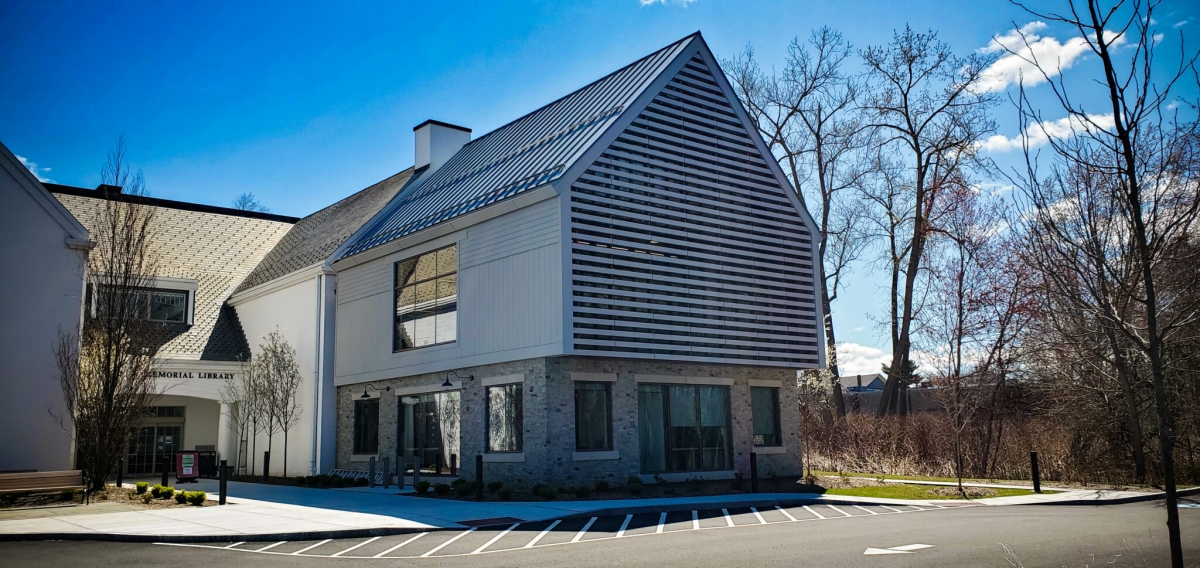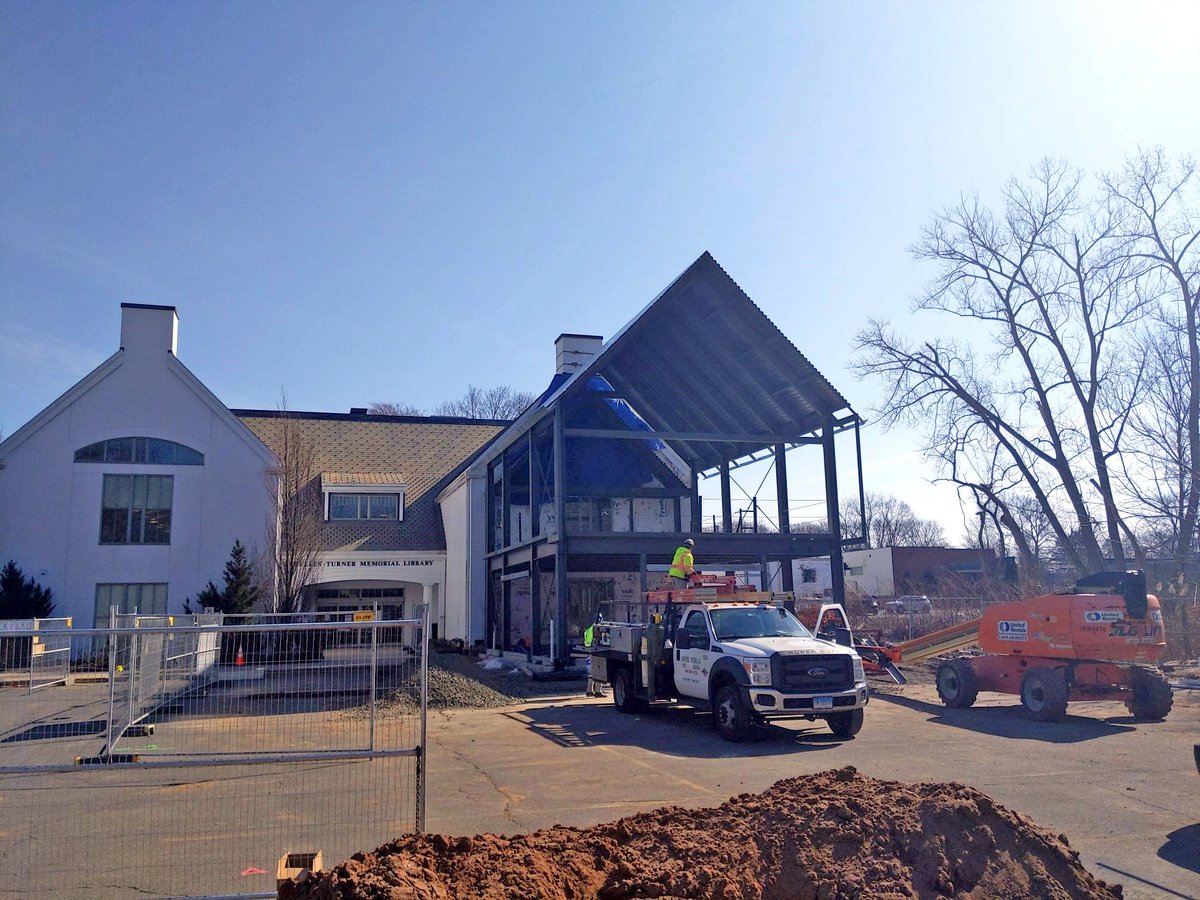 Are you busy with a renovation project? Contact us for an innovative Swisspearl cladding solution!