Terra5 Projects : Hospitality & Residential
Terra5 Projects : Hospitality & Residential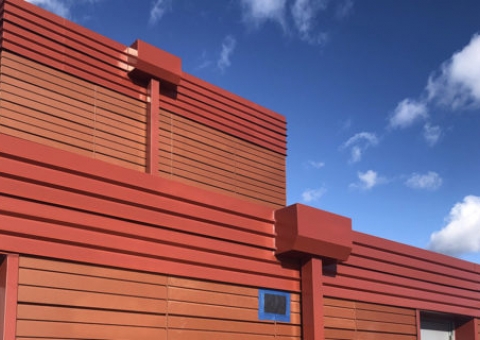 Designed by Nelligan White Architects, Sotomayor Houses, is a sprawling New York City Housing Authority (NYCHA) development in the Bronx.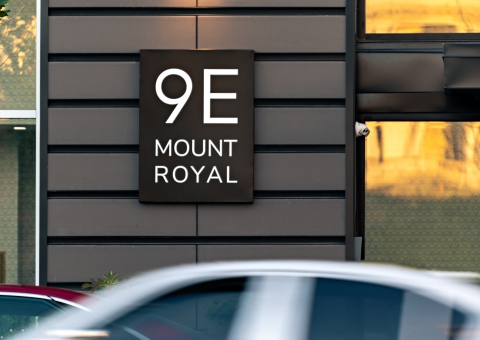 Waldon Studio Architects provided full architectural and engineering services from concept design through construction administration for Zahlco Properties, 9 East Mount Royal Apartments.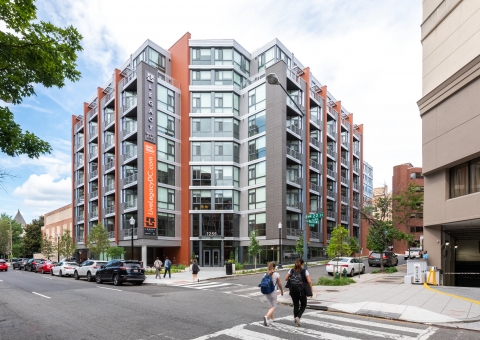 MTFA Architecture designed a new condominium on 22nd Street, NW in Washington, DC. Two colors and four different tiles were incorporated to create a stunning new addition to the neighborhood.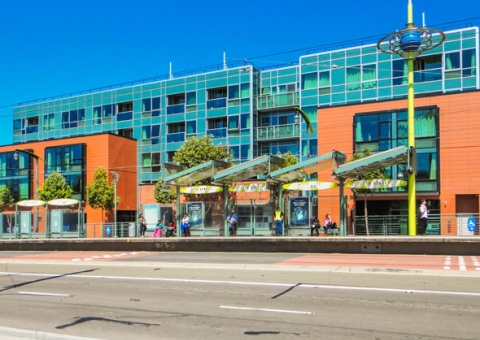 HKS – San Francisco designed Potrero Launch using Terra5 terracotta rainscreen.  The new housing project used the terracotta panels along side bold window units to create a striking facade.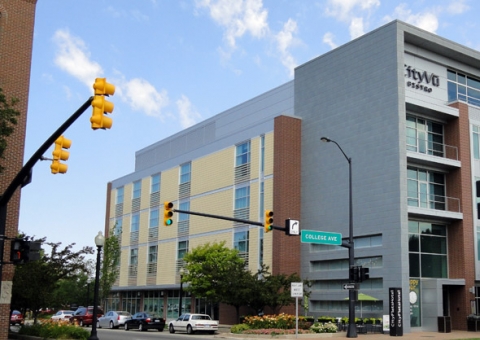 When GMB Architects was hired to design the first LEED Gold Certified Hotel in the Midwest, they selected Terra5.   CityFlats Hotel in Holland, Michigan is the happiest hotel in the happiest city in America and it is very GREEN.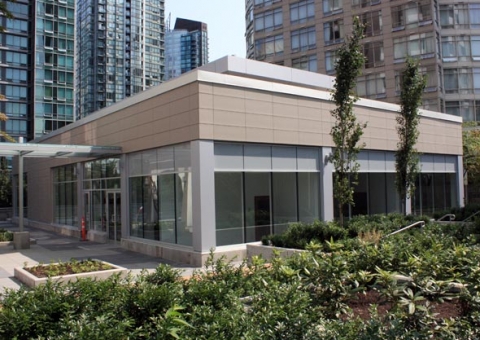 The new reclad of Pacific Palisades was a perfect choice of a Terra5 rainscreen.  Keith Panel Systems installed this 30,000 square foot terracotta project.  The project was completed in 2012.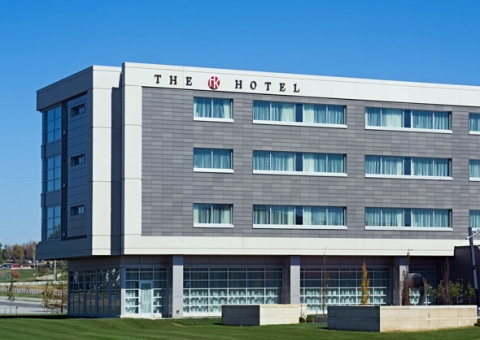 The Four Diamond Award winning hotel is also an educational experience.  OPN Architects of Cedar Rapid design a Euro-chic hotel with sustainable features.  Terra5 terracotta rainscreen was the featured facade material.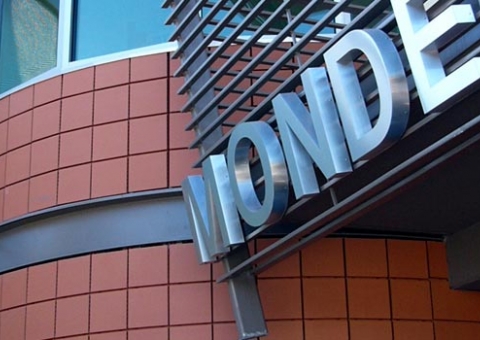 This high-end condo project near the Pacific Coast in San Diego selected Terra5 terracotta rainscreen for its natural warmth and sustainable properties.