Richmond-area Library Honors Nature with Swisspearl® Facade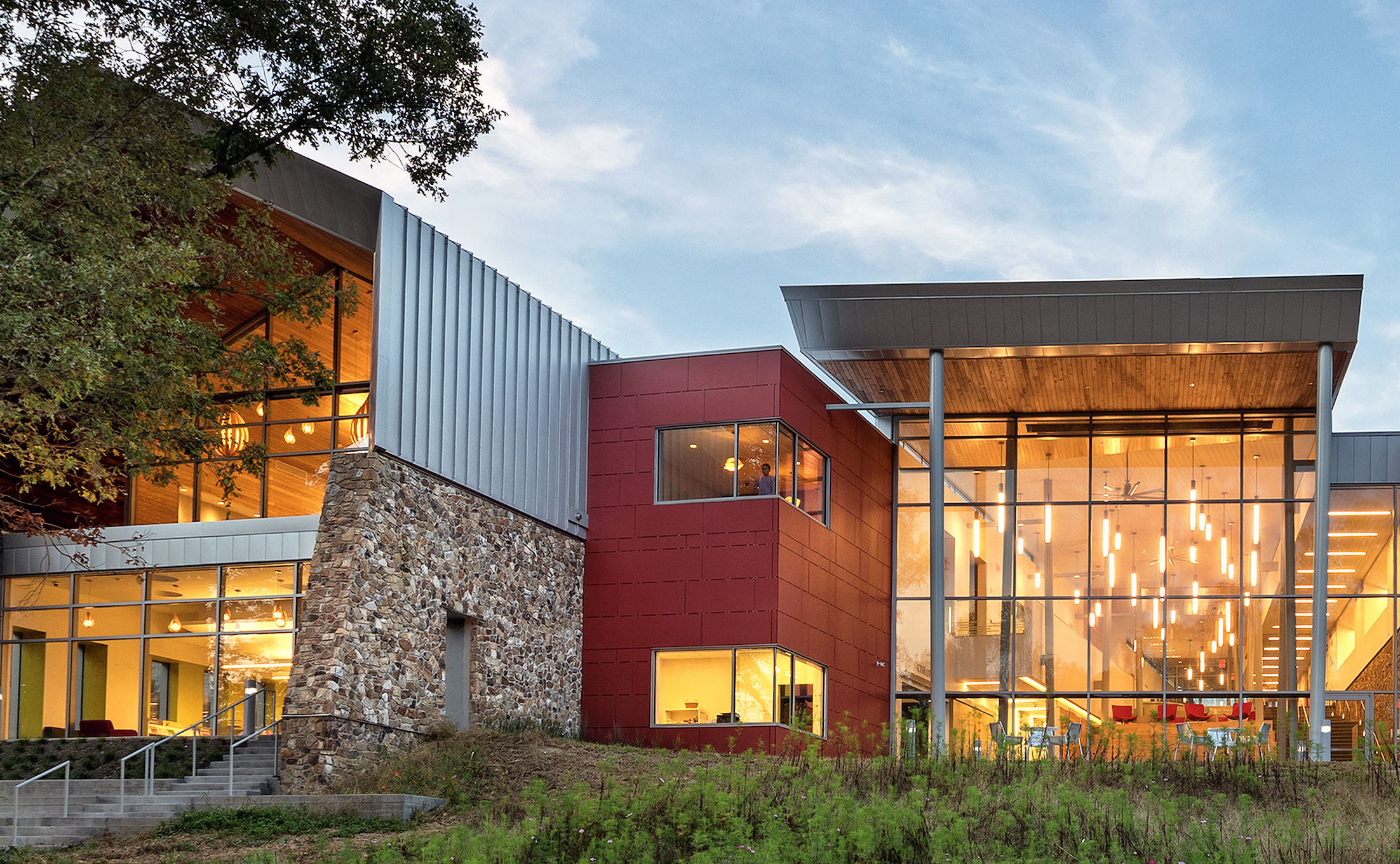 The design team at Quinn Evans Architects (formerly BCWH) was tasked with creating a modern, energy-efficient rainscreen design for this Richmond-area library that still reflected this Virginia community's vernacular architectural heritage.
The final design, vaguely reminiscent of a collection of tobacco barns, utilized a varied palette of building materials on the exterior to reinforces the concept of the library's connection to the land and the community's heritage. Stone retainers, steel sheet cladding, and deep red Swisspearl® panels create a collage of surface textures and colors. Configured as a series of pavilions emerging from and cascading down the landscape, Cladding Corp provided a high-performance Swisspearl® CARAT façade, paired with ECO Cladding's Alpha Hci.10 Exposed Fastened System.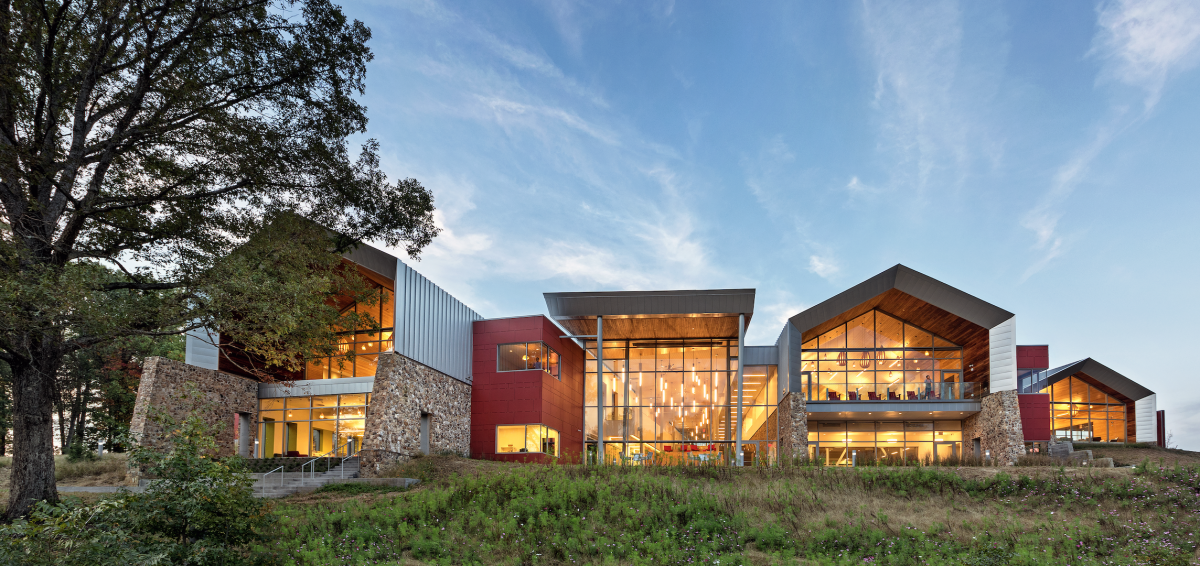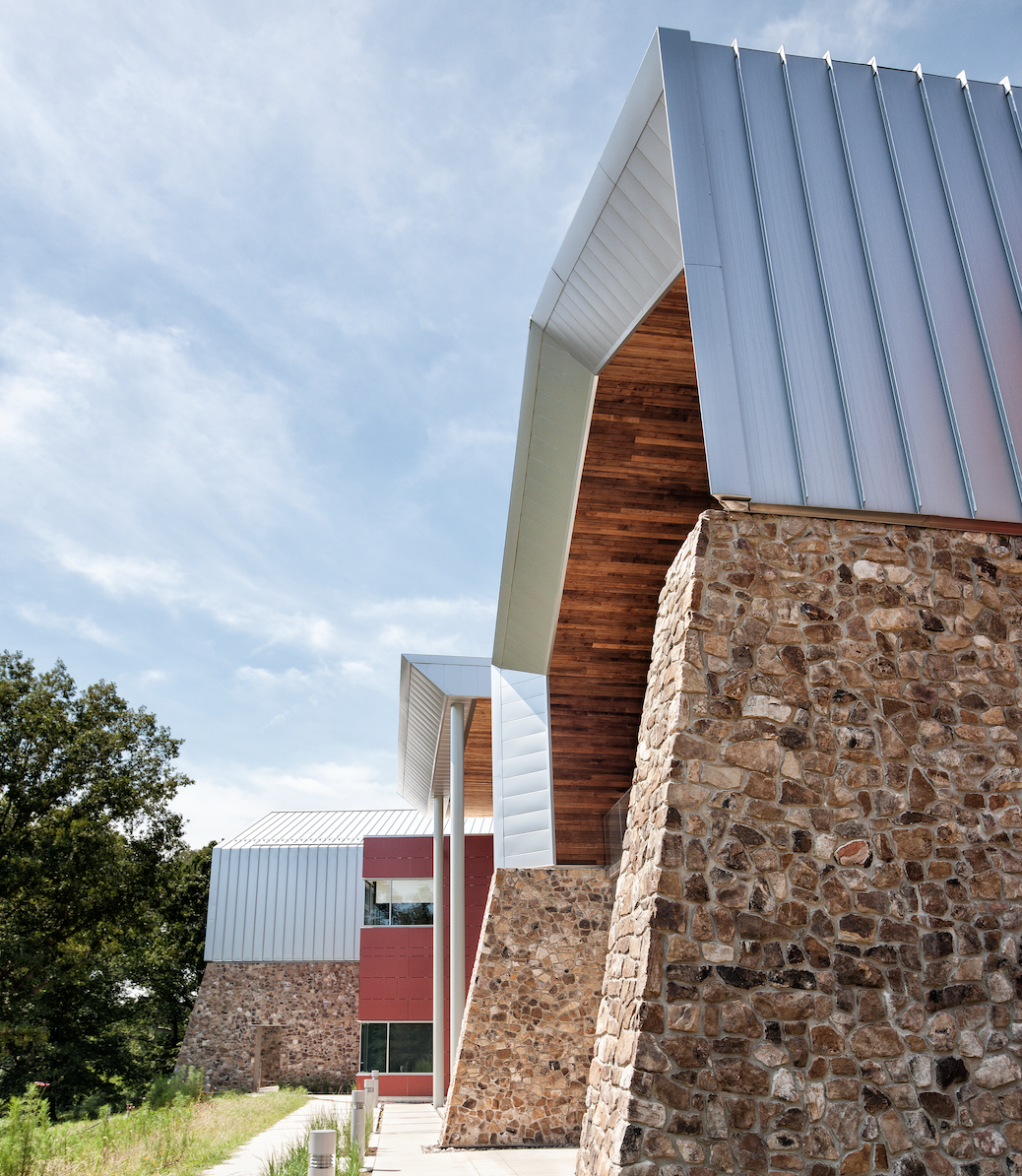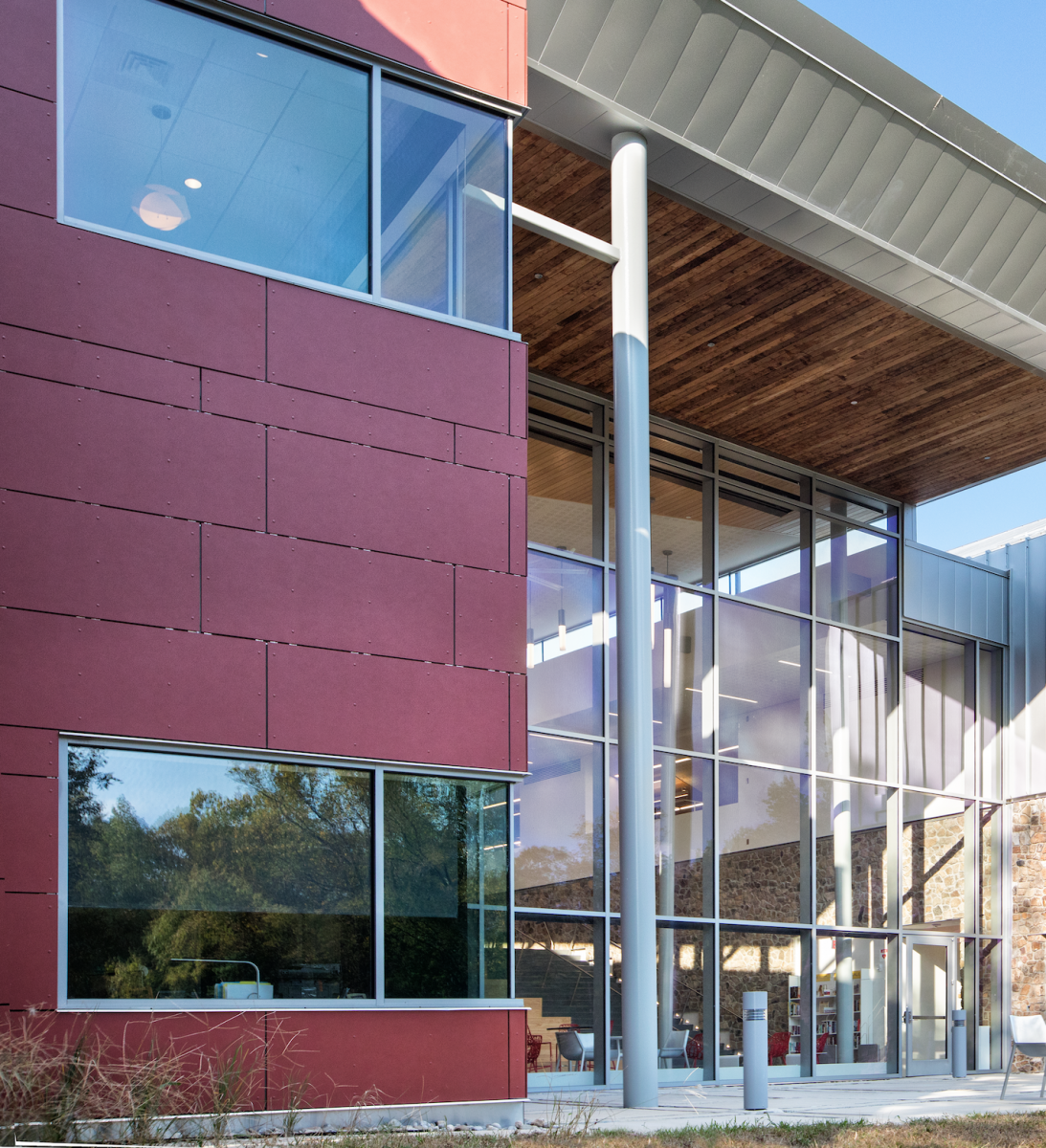 Photo Credit: Chris Cunningham Photography