Under Construction: Bard High School - Washington, DC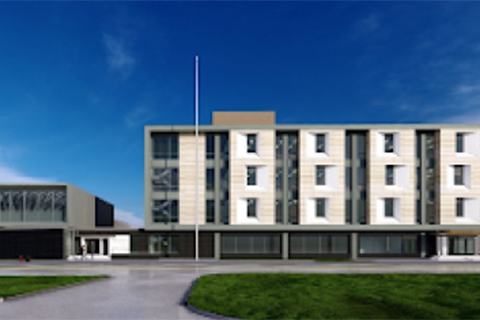 We're excited to work with Perkins Eastman - DC to deliver a Swisspearl fiber cement rainscreen facade for the new Bard High School Early College facility in Washington, DC.
The facility is being redesigned and modernized to become the new home of Bard High School Early College DC, a district-wide high school program whose students work towards both a high school diploma and an Associate's Degree. The four-story building is undergoing changes to move from an open-plan elementary school to a 21st Century high school facility. The remodel will create a modern learning environment that will provide Bard students with a dynamic and contemporary place to learn. Cladding Corp will provide Swisspearl panels for the dynamic exterior raiscnreen facade.
Swisspearl facades can be easily installed to retrofit or reclad existing structures as well as be effortlessly removed when it is time for a new design direction. And with a lifespan of over 40 years, Swisspearl improves both the ecological and economic outcomes of every building envelope.
This project is set to be completed in Summer 2023!
Stay tuned for further project updates.