Coming Soon: Union on Knox - A Paradigm of Modern Architecture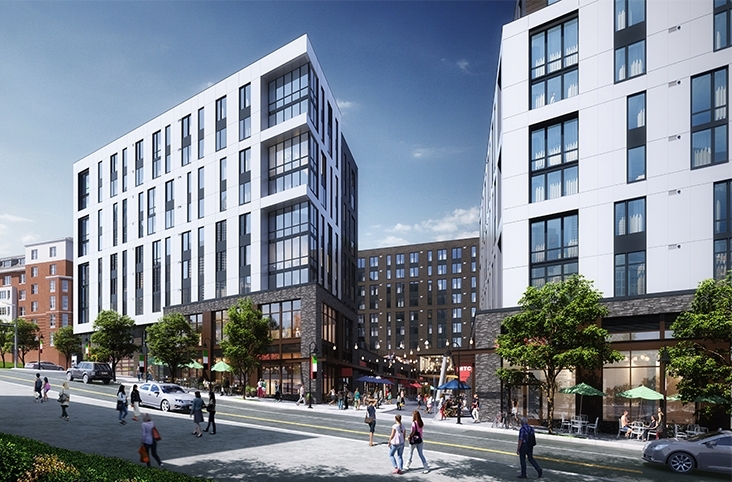 Prepare to be captivated by the facade of Union on Knox, an upcoming new development situated at the southeast corner of the University of Maryland's campus. This iconic project, masterfully envisioned by the design team at WDG Architects, promises to leave a memorable mark on the cityscape with the exterior's striking large-format Swisspearl fiber cement rainscreen cladding system.
With approximately 90,000 square feet of Swisspearl's high-performance architectural fiber cement panels, Union on Knox exudes an air of sophistication and elegance. The cladding panels are an interplay of two stunning colors—Zenor White and Carat Black Opal—accentuated by exposed fasteners, creating a striking visual contrast that aligns well with expansive glass and glazing elements.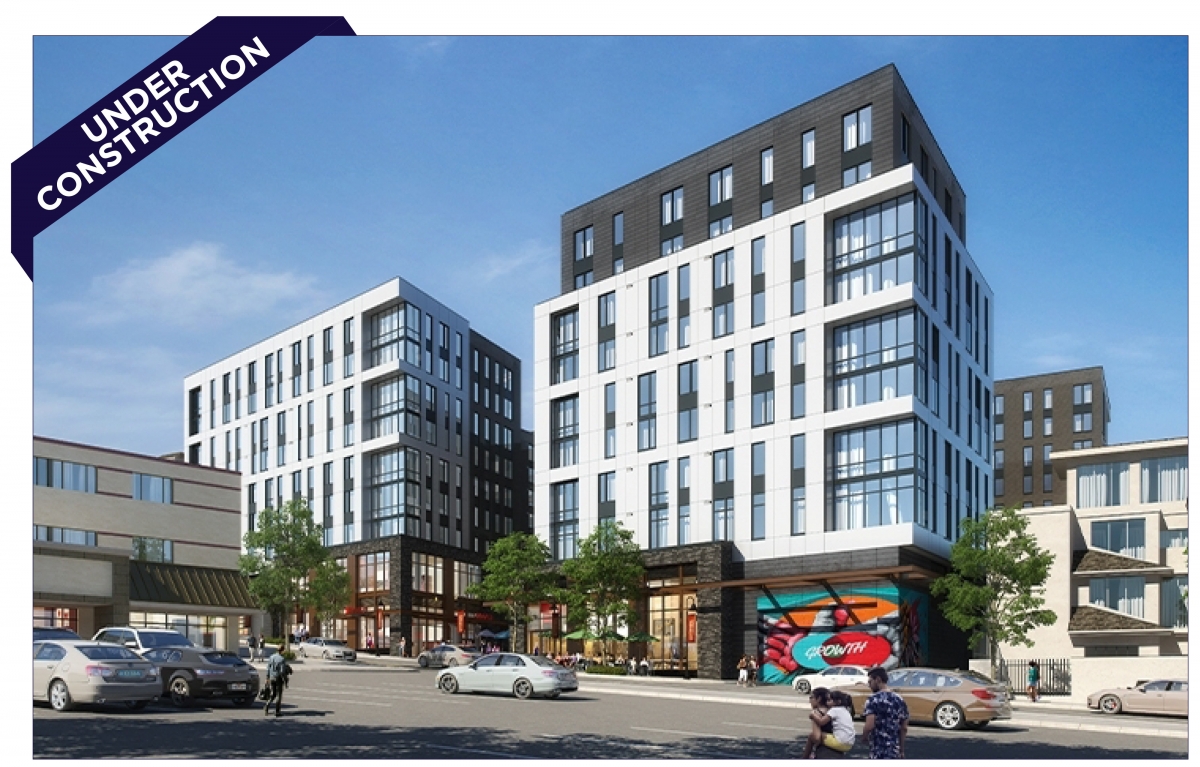 The cutting-edge cladding support system employed in the construction of Union on Knox is ECO Cladding's VZ.10., which utilizes hats and zee profiles for a tighter cavity construction. The design team selected ECO Cladding's VZ.10 system, a variation of the Alpha Vci.10 system that incorporates hat and zee profiles with visible rivet attachments to accommodate the diverse variation of backup wall conditions, ranging from stud/sheathing to poured concrete. The tight thermal cavity of our system allows the project to meet performance while still meeting rear ventilation requirements.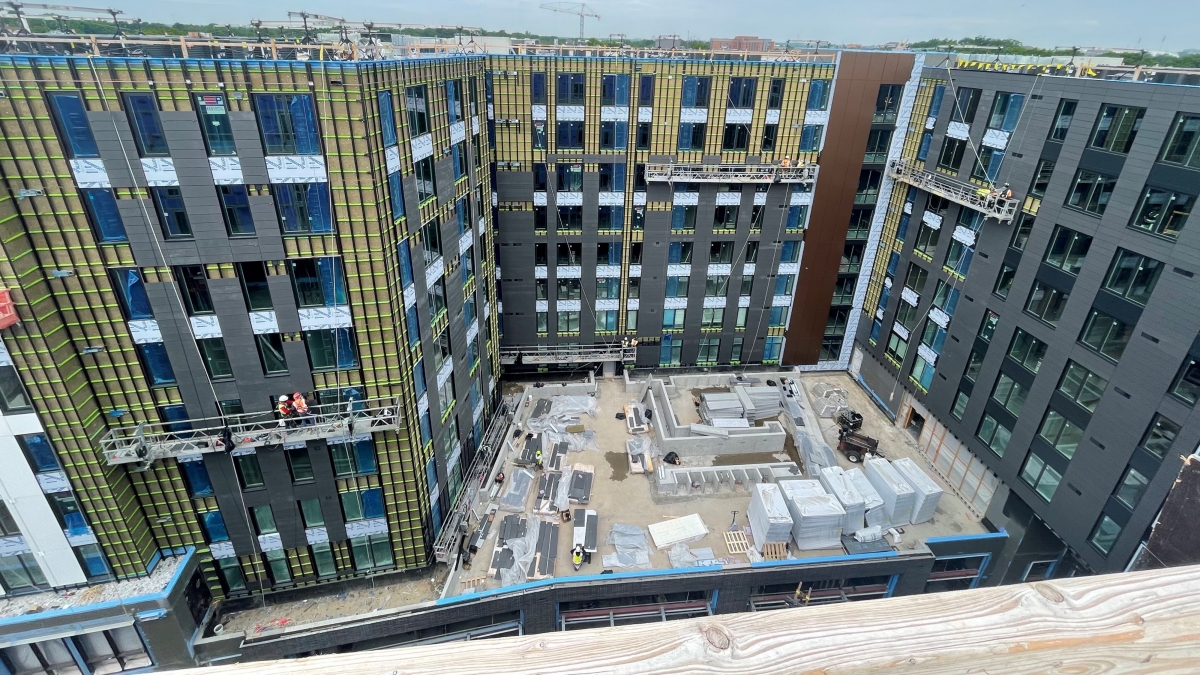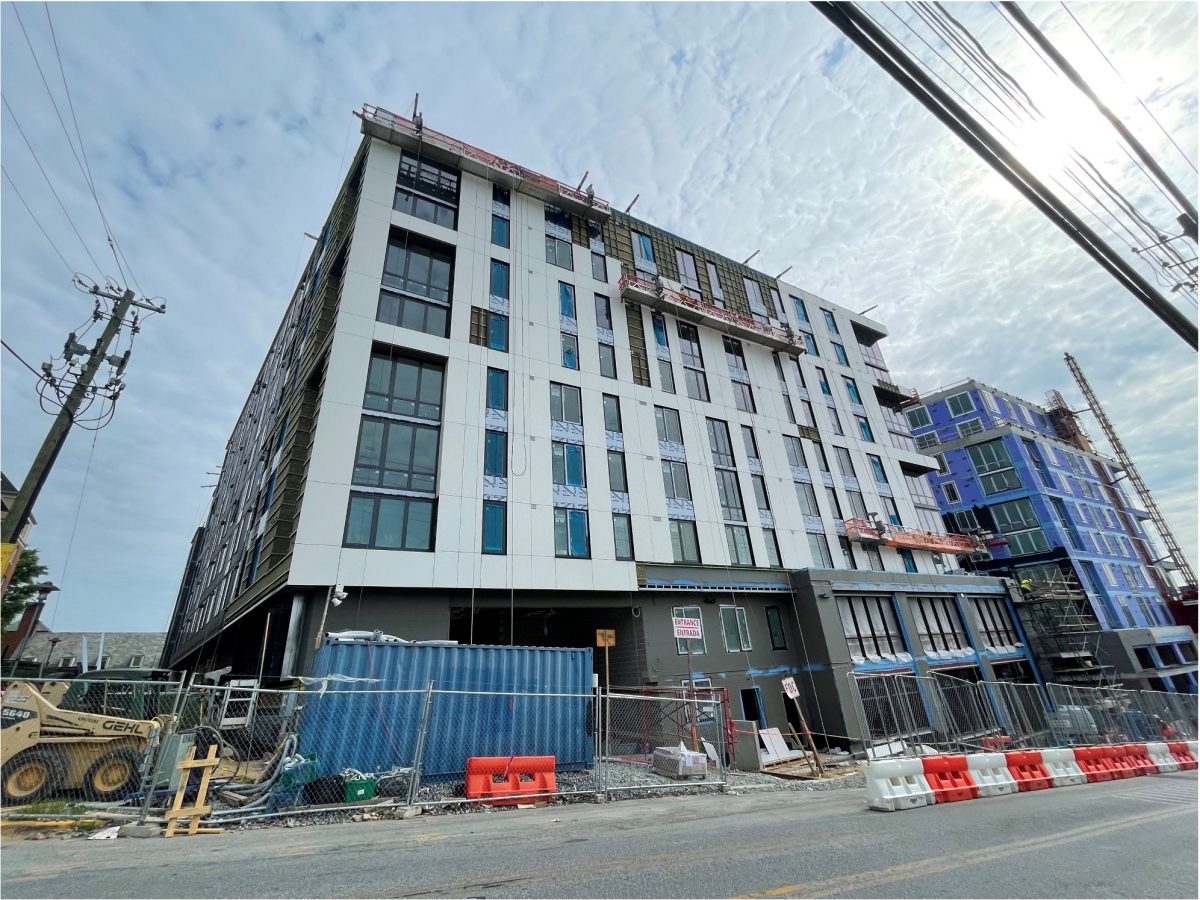 As Union on Knox takes shape, it becomes clear that this development is more than just a living space—it will be a work of art. The fusion of sleek lines, dynamic textures, and innovative materials creates a harmonious blend of modernity and timelessness. Each aspect of the design has been thoughtfully curated to create an environment that is both visually captivating and functionally efficient.
As we eagerly await the completion of Union on Knox, we invite you to join us on this journey of architectural innovation and modern living. Stay tuned for updates as we unveil more exciting details about this remarkable project. Union on Knox is set to become a landmark that harmonizes artistry, functionality, and the essence of contemporary living. Installed by the experts at PCC Construction, we will have additional photos available illustrating the system and facade panel installation over the upcoming weeks.