FOCUS ON: It's Never Too Late to Custom Fabricate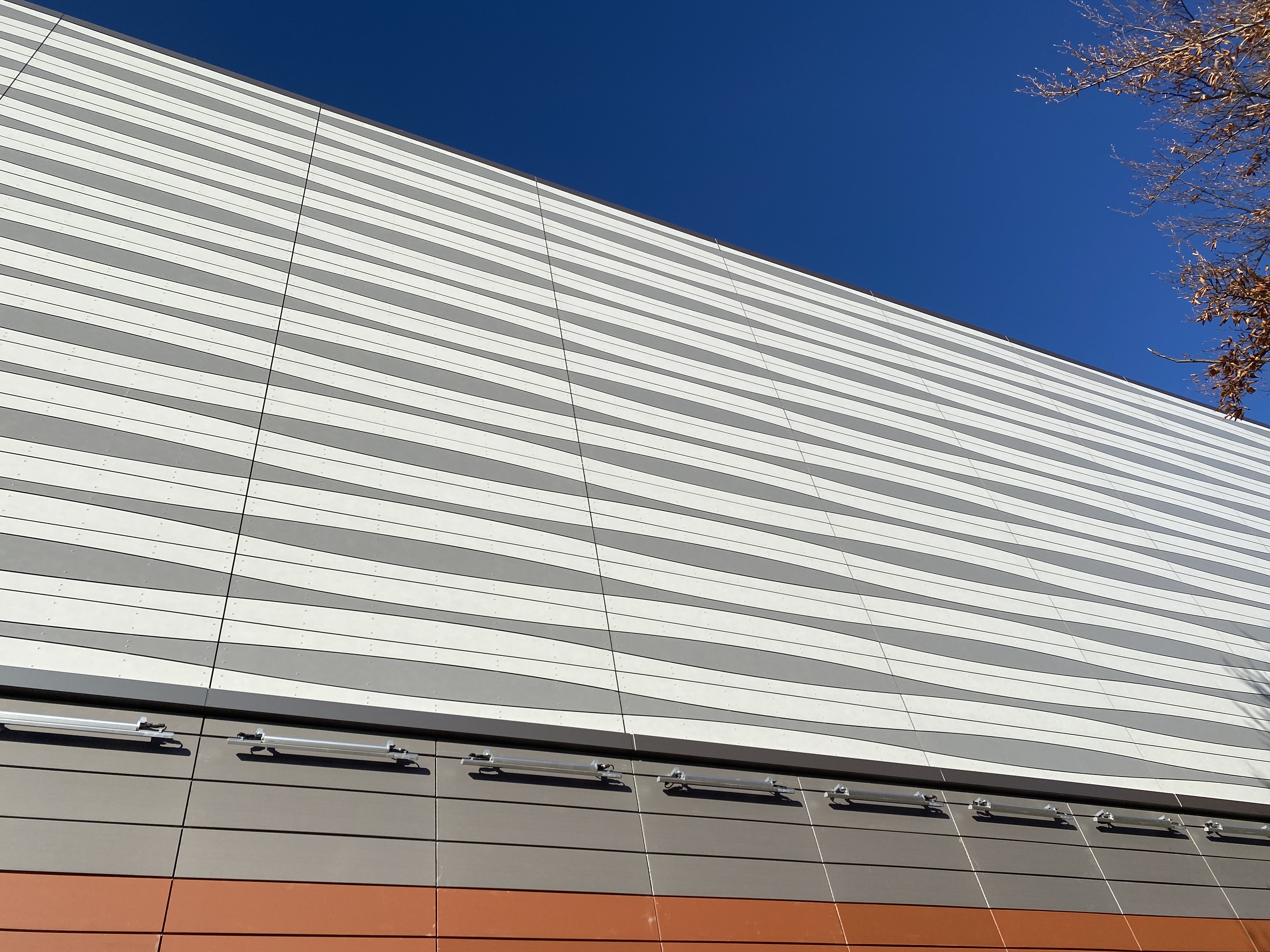 Flynn Battaglia Architects has delivered an award-winning renovation of the SUNY Cortland Park Recreation Center.  The project has become a leading multi-panel example of exterior rainscreen at its finest - featuring a custom fabricated Swisspearl fiber cement facade, along with complimentary terracotta and ACM rainscreen cladding features.
The Swisspearl section of the building incorporated a variety of panel colors and featured a custom wave-inspired fabricated design, as well as the use of textured GRAVIAL grooved panels. The unique wave pattern is an attractive and original design for this renovated recreation center. Swisspearl offers products that are air-cured, a process where cement-based products cure naturally, with a 28-day curing process, that uses saves energy and reduces internal panel stress. An air-cured fiber cement product is always superior to an autoclaved product, as the panels are dried naturally over time, allowing for natural chemical bonding of the fibers and taking out the added heat energy and internal panel stress.
The high-performance characteristics of Swisspearl's air-cured fiber cement panels allow it to be very easily custom-fabricated, as with this unique, wave design. In addition, by installing these panels using an adjustable and thermally-broken ECO Cladding Hci.10 subframing system, the design team ensured that panel performance for this custom design would stand the test of time from a performance and longevity perspective.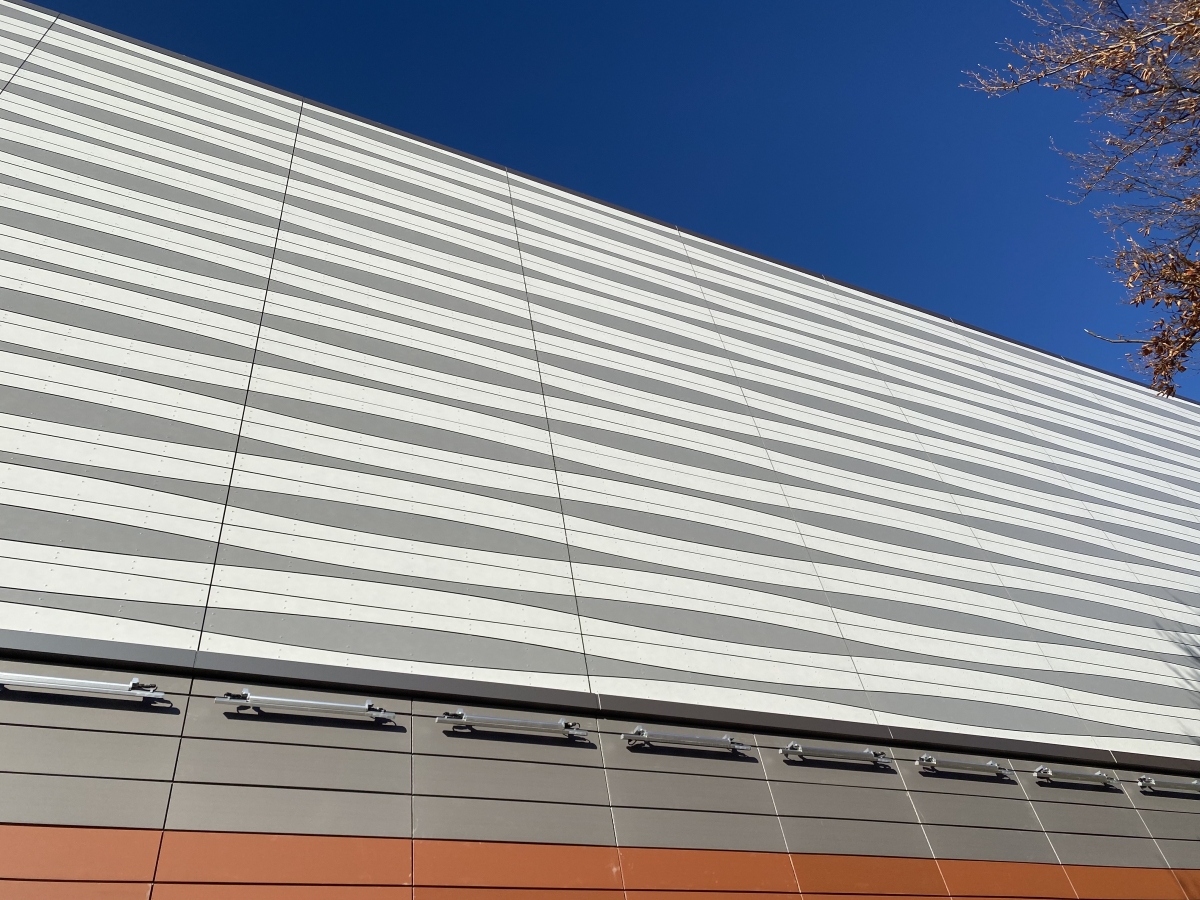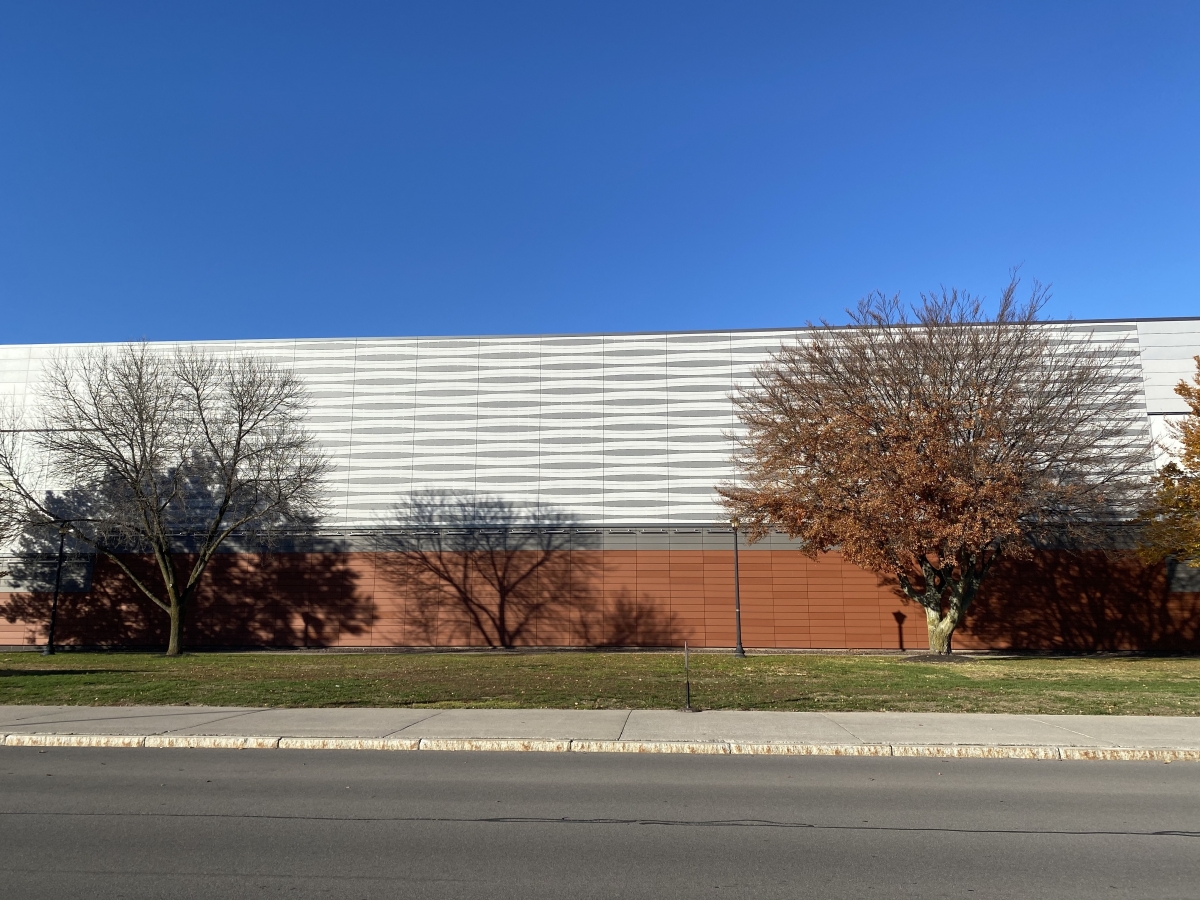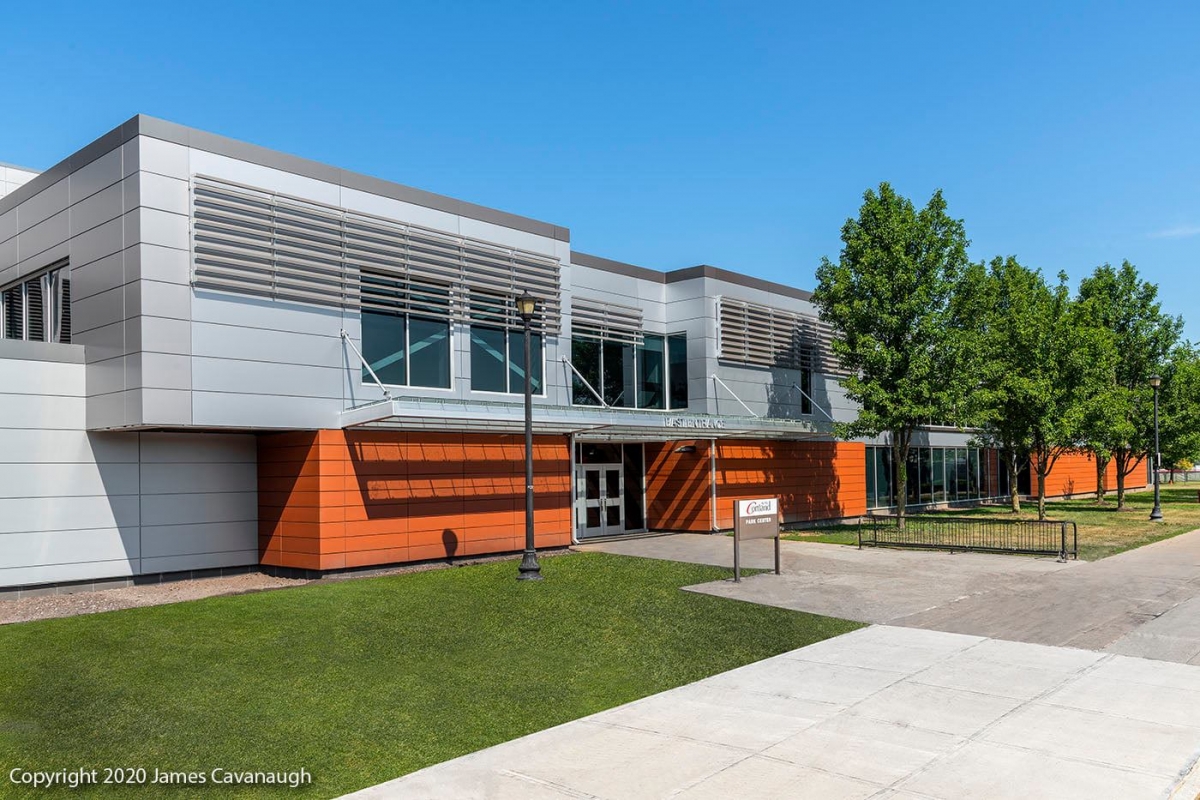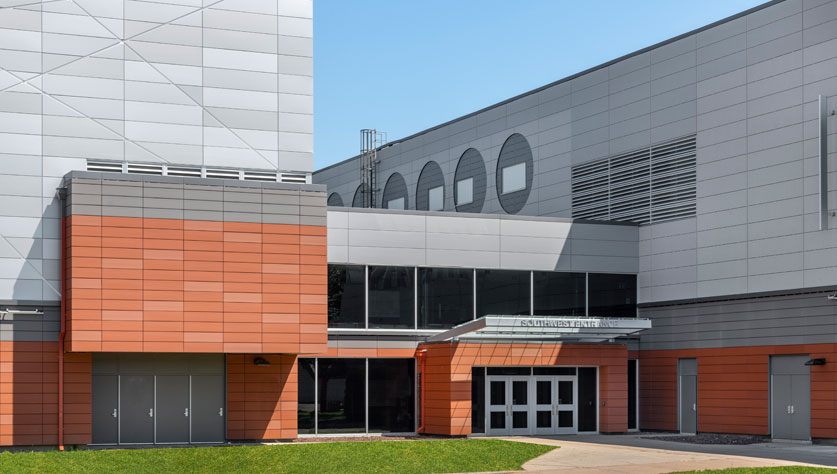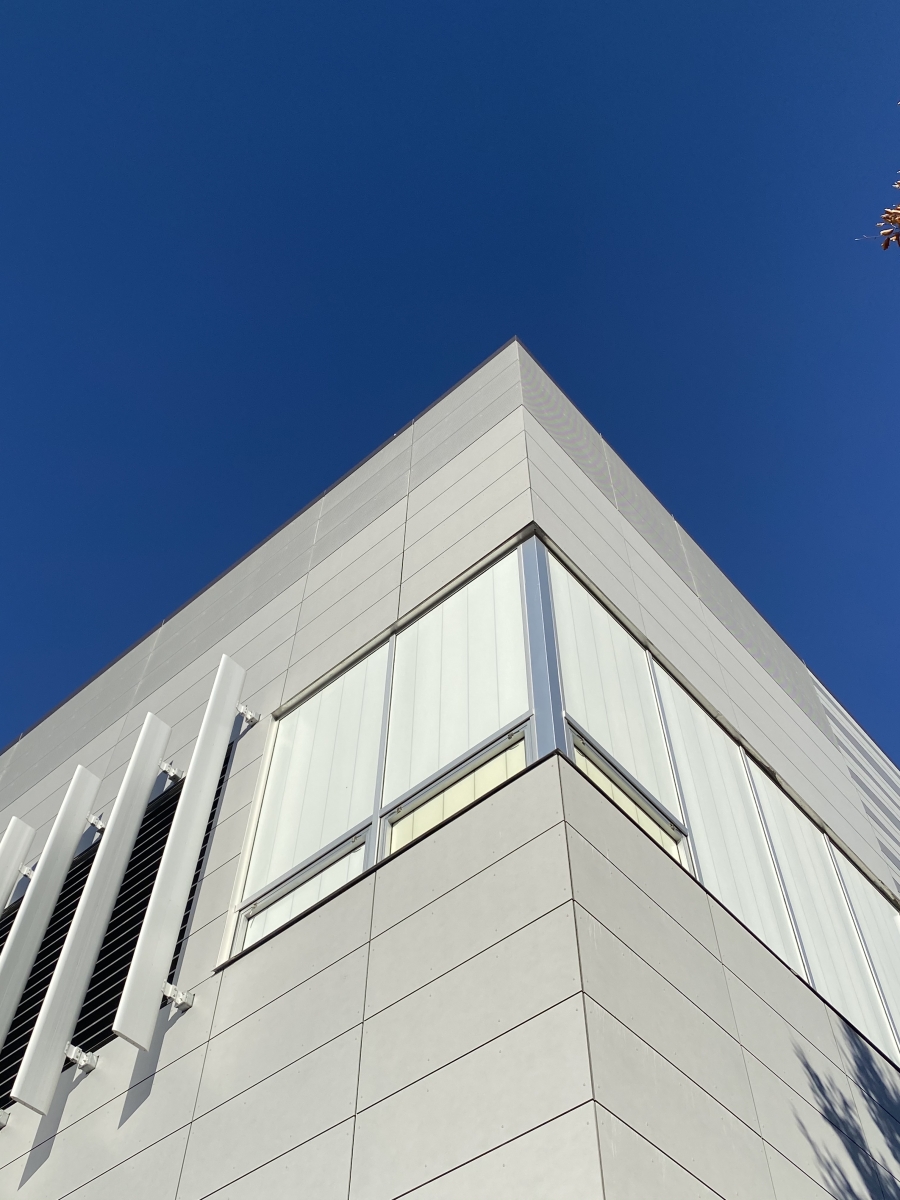 GRAVIAL is a large format fiber cement panel with a linear, geometrical grooved surface. Depending on the position and incident daylight, GRAVIAL offers a rich contrast and unique interplay of light and shadow. It is perfect for making a feature statement as a key design element for exterior facades. With our engineered approach to subframing systems, GRAVIAL panels can be installed using either visible or concealed fasteners. This project also used a Swisspearl® CARAT Coral color, #7030, a deep red that provides an exciting visual contrast to the other materials on the building's facade
To request samples of Swisspearl GRAVIAL or CARAT please Contact Us or email: info@claddingcorp.com.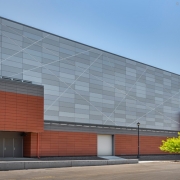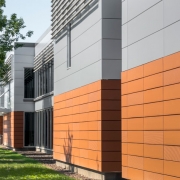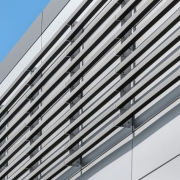 Photo Credits: James Cavanaugh