LEED SPOTLIGHT: LEED Platinum for Parks & Planning Headquarters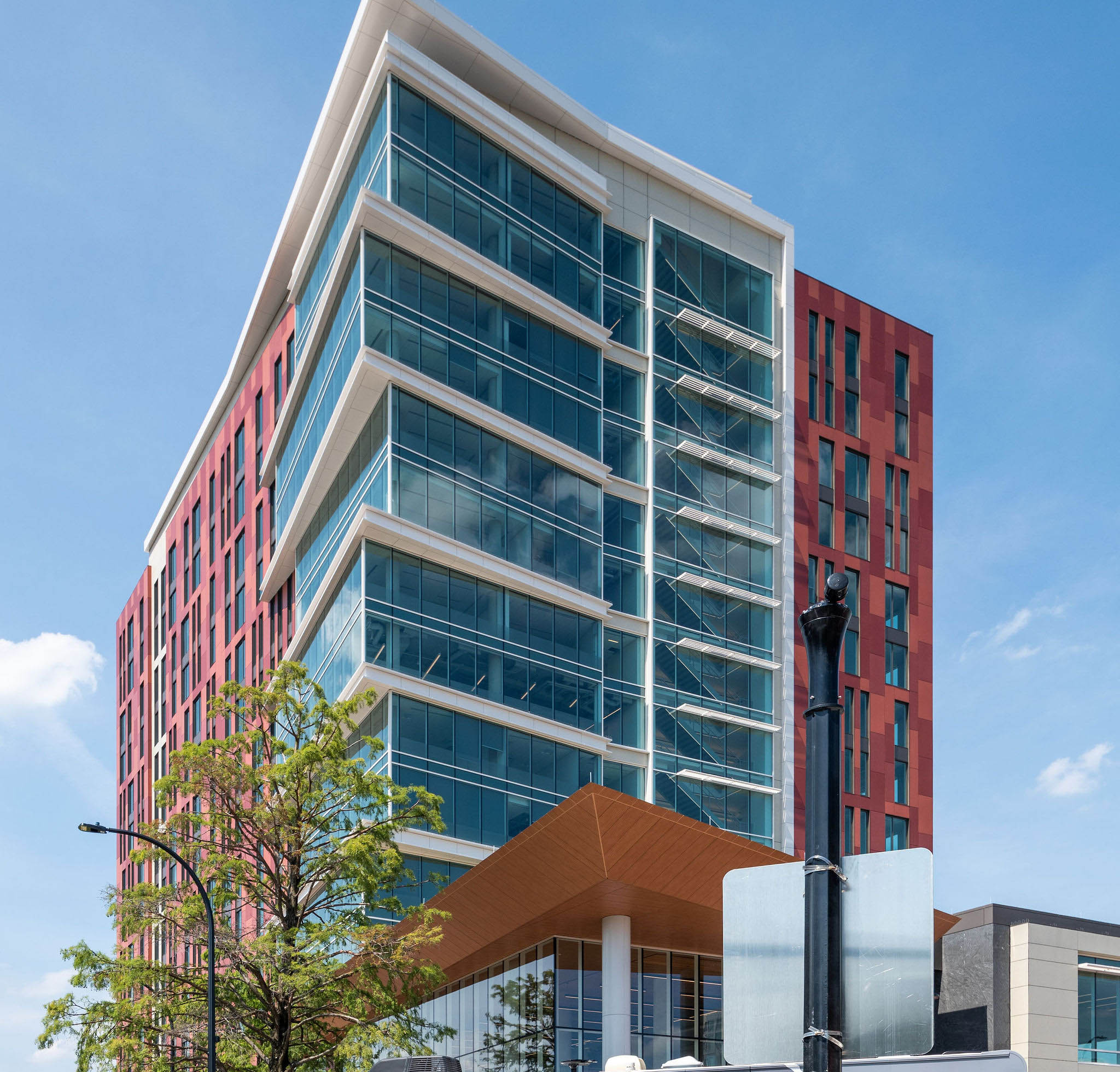 The new Parks and Planning headquarters in Wheaton, MD is complete with an energy-efficient Swisspearl® fiber cement rainscreen facade. One of the first government buildings in the state of Maryland to be LEED Platinum-certified, this project boasts a strikingly dramatic example of Swisspearl's extensive color lines.
In addition to the exterior fiber cement and metal panel rainscreen, the project boasts a host of other 'green' features including geothermal heating and cooling, integral solar panels, roof gardens, electricity generation, and gray water reuse.
Designed by Gensler-DC, the exterior incorporates fiber cement and metal panel rainscreen facades and the surrounding plaza and streetscapes are designed with landscaped elements to manage stormwater onsite. In addition, the building is located within walking distance of Metrorail and bus lines to encourage transit use and reduce greenhouse gas emissions from car commutes.
The office interiors are designed to achieve a LEED Gold rating through energy-efficient lighting, abundant daylight, locally sourced building materials, and recycled materials.