LEED Spotlight: McCormick & Company and Terra5 Terracotta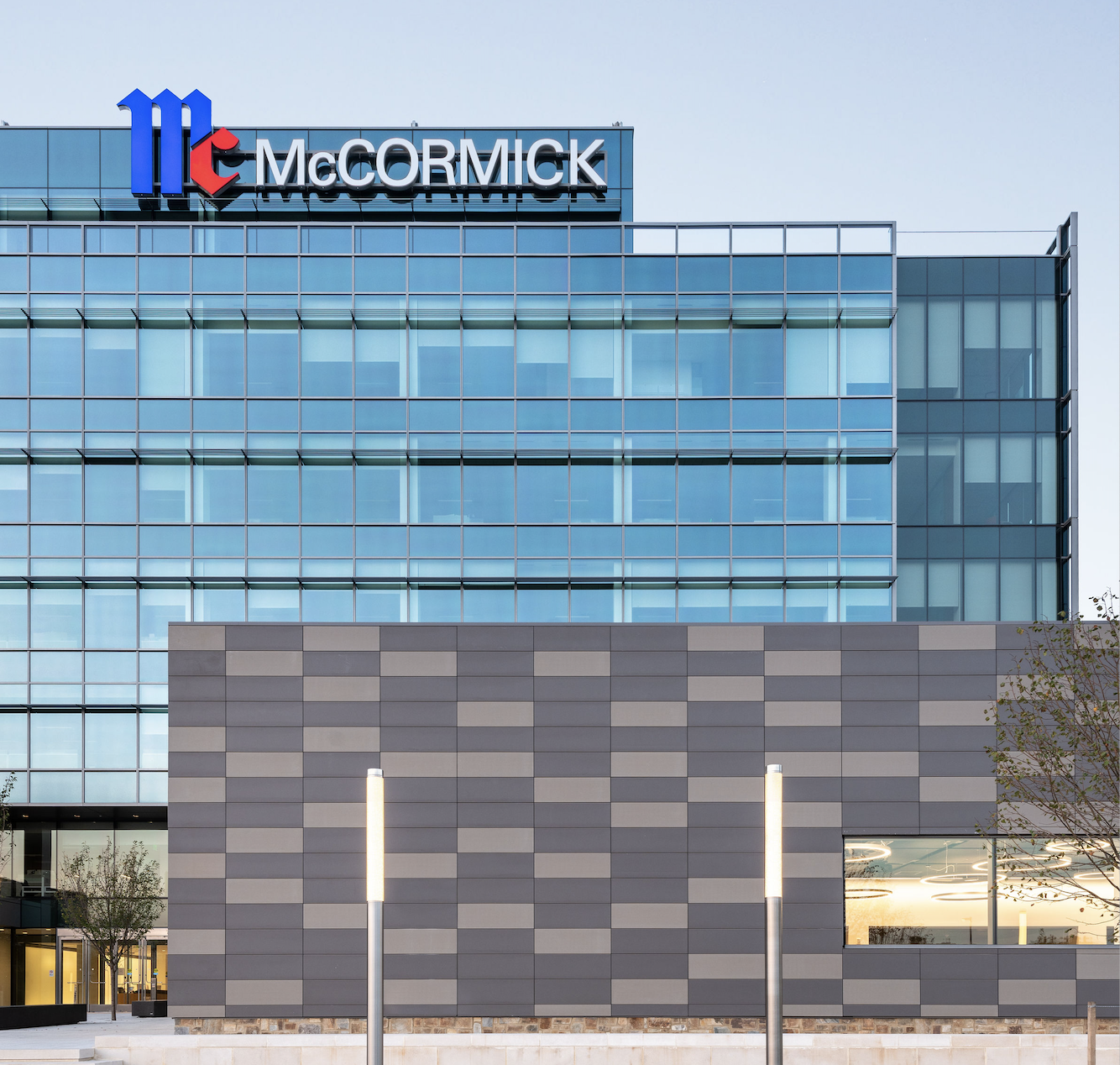 McCormick & Company, Inc., manufacturer of flavors and spices, has a new sustainably-designed global headquarters in Hunt Valley, MD. The building is designed to reflect McCormicks's commitment to sustainability and is on target to be LEED Gold certified. One of the contributing factors to that certification is the energy-efficient exterior envelope and Terra5 terracotta rainscreen wall design.
In addition to Terra5 rainscreen cladding on portions of the exterior elevations, the design team also selected HPL facade panels to complement the large expanses of glass and curtainwall.  TC30 Terra5 panels in two colors were incorporated in a random pattern as a unique design aesthetic and the overall rainscreen assembly was thermally modeled to ensure optimal performance.  ECO Cladding provided an engineered approach to the rainscreen subframing for both the TC30 and HPL facade panels, providing an integrated solution for the entire building envelope.
In addition to the exterior facade, the project also incorporated locally-sourced, reclaimed wood and the building features an indoor green roof with native Maryland plantings. All furniture in the building is non-toxic, chemical-free, and largely comprised of recycled material. McCormick also seeks to promote composting throughout the building by only providing compostable serve ware to employees and implementing a centralized waste management system.
The new campus brings together 1,000 employees which were previously located across four different office buildings into one corporate headquarters.
For a project overview, click here.