Square 50 Sounds Alarm as 2018 AIA DC Merit Award Winner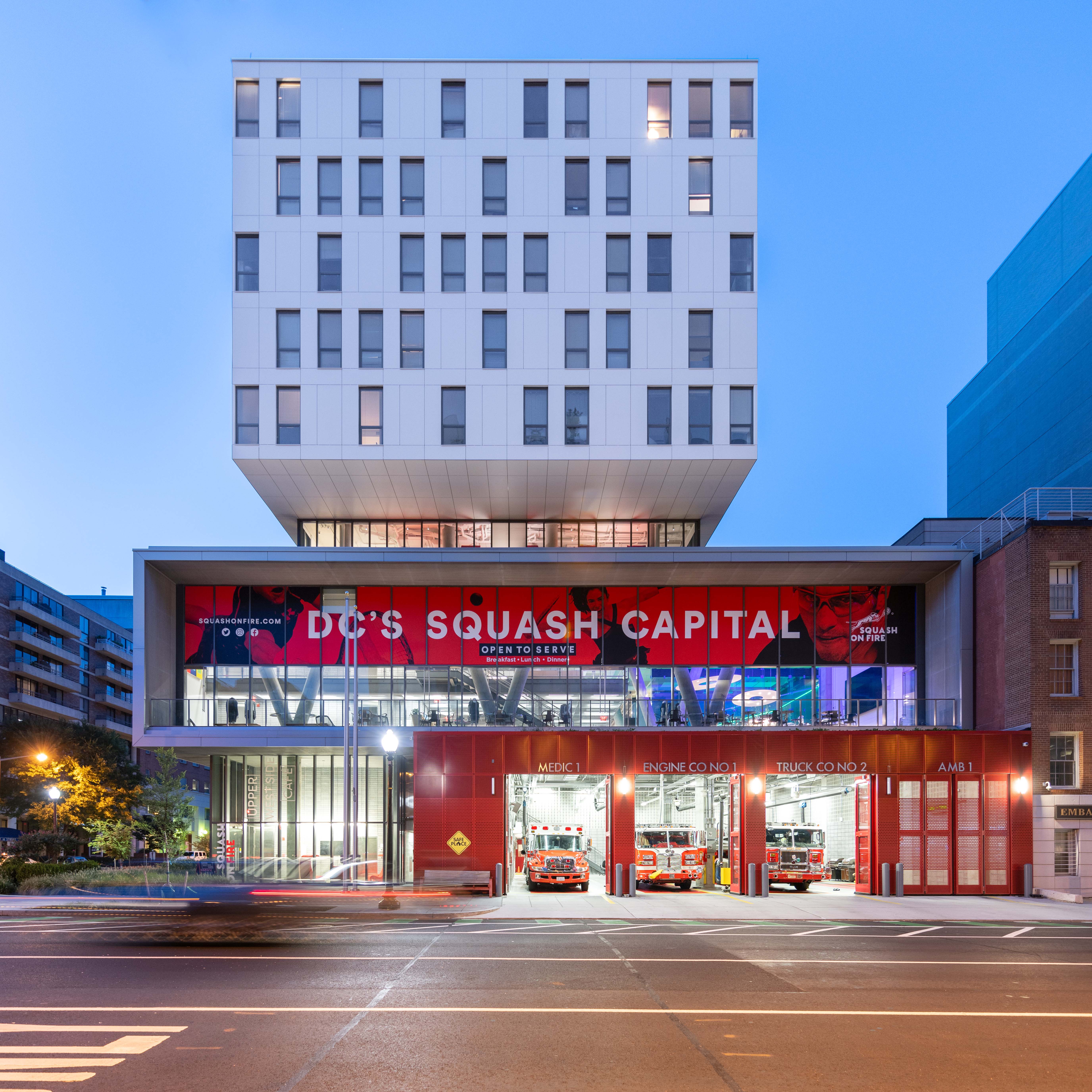 One of Washington DC's newest mixed use projects, West End Square 50 is sounding off an alarm as winner of an AIA DC Chapter Award of Merit for 2018.  This uniquely designed project houses DC's Fire Station #1, sports Squash On Fire's club facilities and offers much needed and well appointed affordable housing for the District's West End.  This exciting project was featured on the cover of ArchDC's Fall issue.
The residential portion of Square 50 is the top "block" whose exterior employs a rainscreen using Swisspearl fiber cement panels distributed by Cladding Corp and supported by an ECO Cladding aluminum sub-framing solution.  The pristine white panels are from Swisspearl's CARAT color family: Onyx #7099 and provide a vivid contrast to the red facade of the fire station on the ground floor.
All of the 2018 award winners are included in ArchDC's Winter issue.  To find out more about this project or about Swisspearl fiber cement rainscreen panels contact Cladding Corp at 888-826-8453.
Photo Credit: Brycen Fischer Photography