BUDGET WISE: Swisspearl's NEW Clinar Format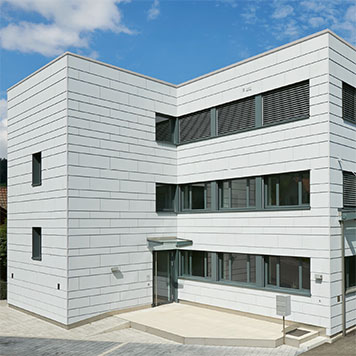 Timeless, dependable, high-quality, and budget-minded.  Introducing Clinar - the new economical panel format from Swisspearl. Architects, installers, and owners now have the premier fiber cement panel from Swisspearl in a wide variety of smaller format sizes for economical, smaller-scale rainscreen construction.
Simple to install, the new Clinar formats are gaining even more popularity now in the United States as a high-quality, lower-cost alternative to large format rainscreen assemblies.
Clinar offers a wide variety of format sizes that can be installed in various patterns for an even broader range of design possibilities. With Clinar, you can design with both NOBILIS and CARAT colors.  Now economy, quality, and sustainability are available at a price point that can work with even the tightest exterior facade budget!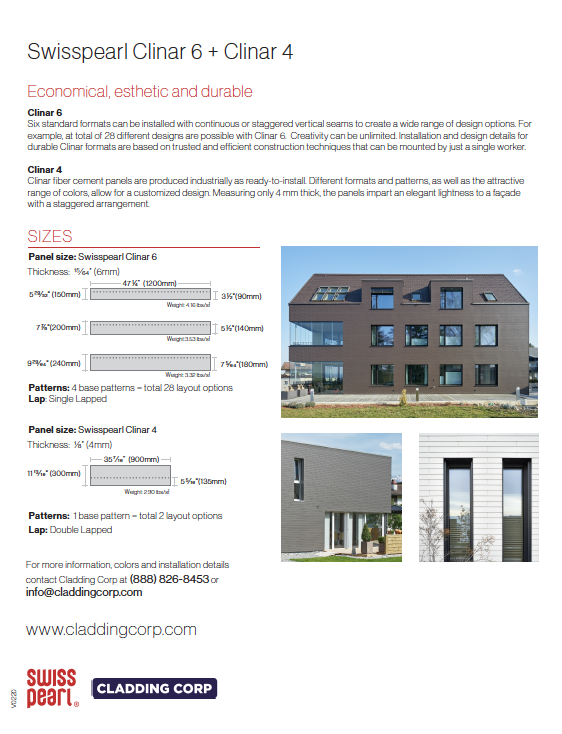 Download the CLINAR 6 + CLINAR 4 Format Overview.
View the Swisspearl Clinar 6 Installation Demo.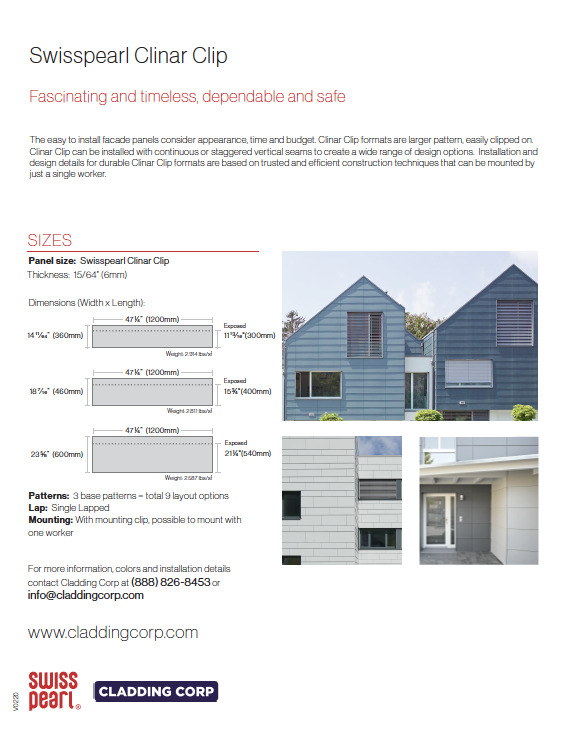 Download the CLINAR CLIP Format Overview.