IN PROCESS: Terra5 Facade for Dartmouth's Anonymous Hall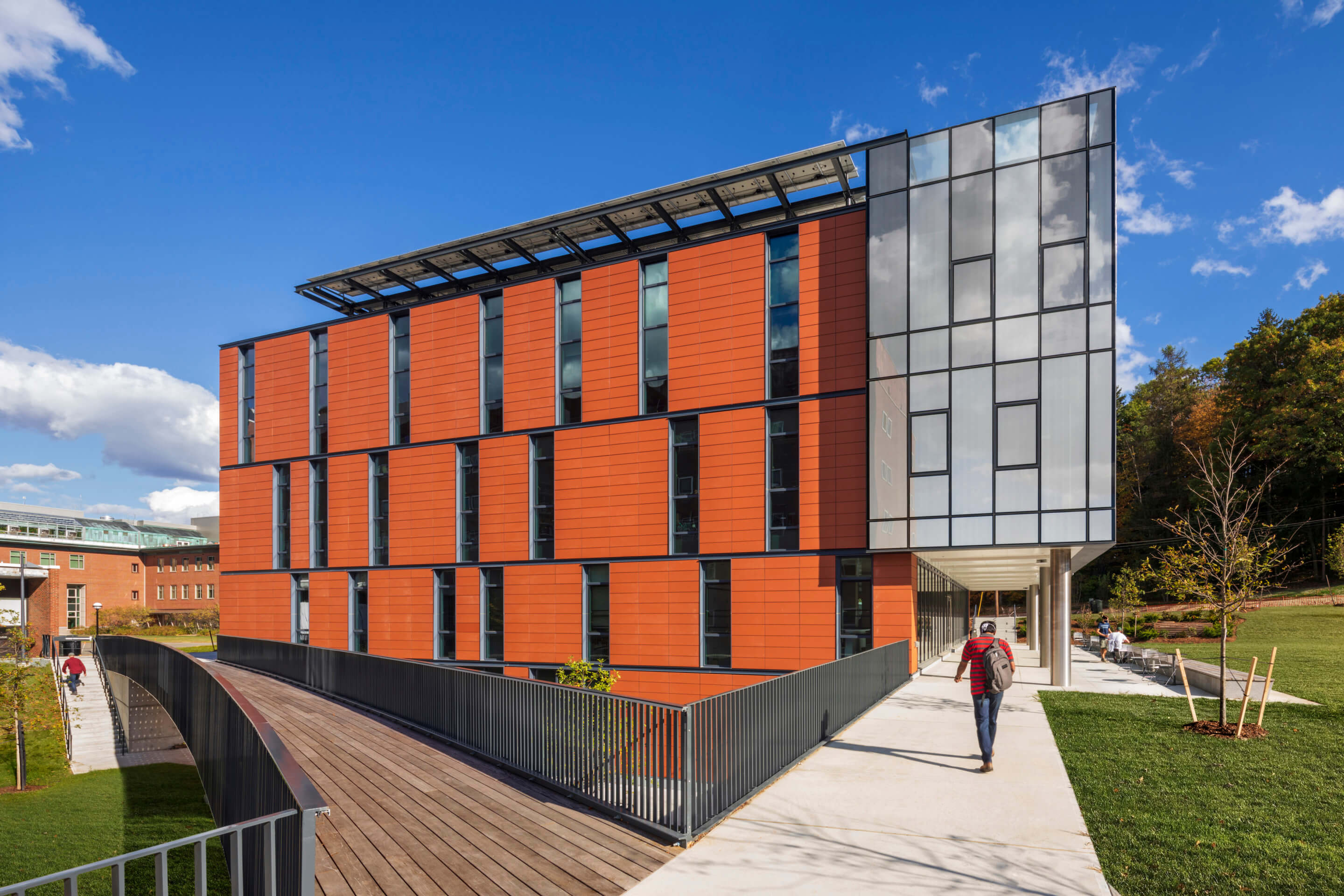 We're excited to announce the energy-efficient design transformation that is currently taking place on Dartmouth's campus using Terra5 Terracotta panels. With a growing number of design firms joining the AIA's 2030 Commitment, we're seeing an increase of renovation and reclad projects that have ambitious energy performance goals.
Located at the heart of 1960s medical school on Dartmouth's north campus - the newly renamed Anonymous Hall is a renovation of an existing structure by the Boston-based Leers Weinzapfel Associates.  The design team selected Terra5 Terracotta panels for portions of the exterior facade, a solar panel canopy, and triple-glazed windows to deliver a building with a low embodied energy that approaches net-zero energy usage. 
With the growing list of design firms joining the AIA's 2030 Commitment, energy performance is rapidly becoming an important and integrated part of architectural design. The adaptive renovation of Anonymous Hall at Dartmouth College is a model example of the standards set by the 2030 goal of how reconstructing an existing building's energy performance is vital in achieving net-zero energy for a project. Truly, the practice of architecture continues to shift in a more sustainable, holistic, and data-driven way. The modernized transformation of the original concrete and steel structural system showcases how much of the structural material could be integrated and salvaged with the innovative vacuum insulated and triple glazed facade.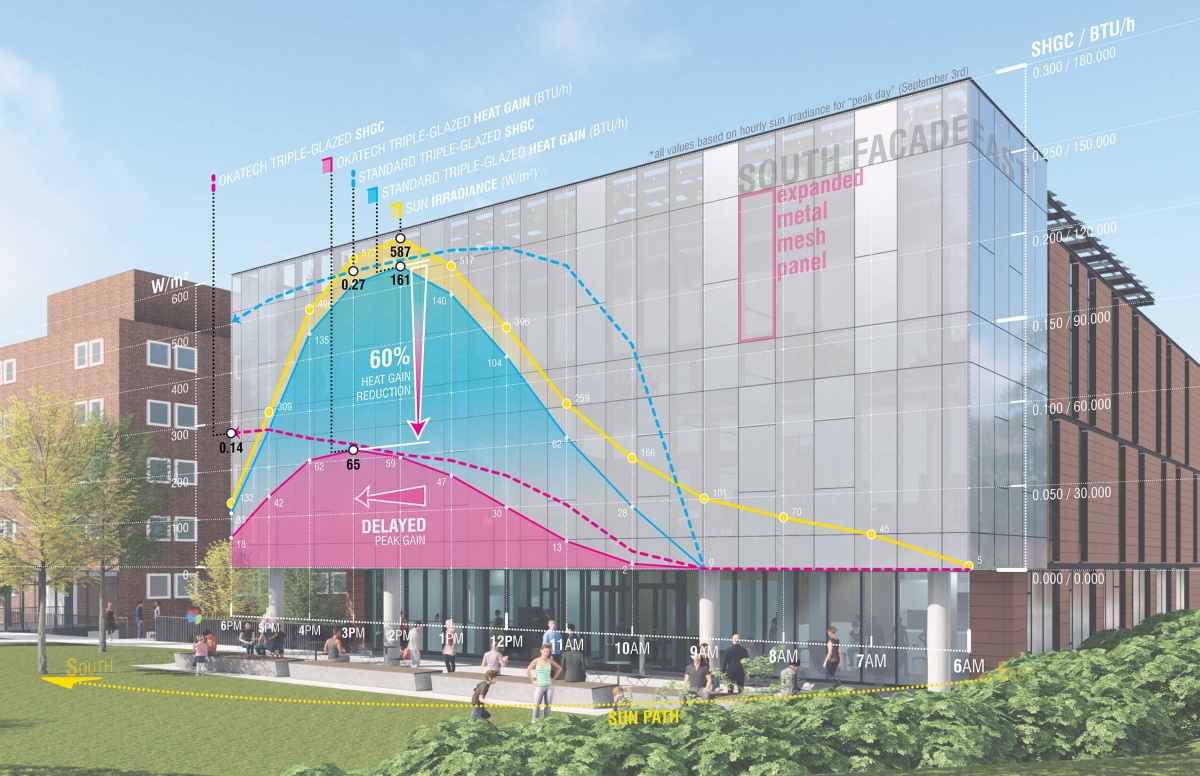 Our Terra5 Terracotta panels offered a large range of red tones for the design team to select the perfect match to compliment the slightly overhung glass curtain wall addition at the main entrance. The panels are being installed to the structure with a thermally improved deep-cavity aluminum subframing system from ECO Cladding. The advanced glazing uses two key strategies to achieve the high-performance energy standards with the hopes of earning the building LEED Gold certification: Vacuum insulated installed glass and triple glazed punched windows. The 2" glass itself is triple glazed and arranged within the terracotta system in response to the orientation of natural daylight. We're excited to share more developments as this project's final installation is complete!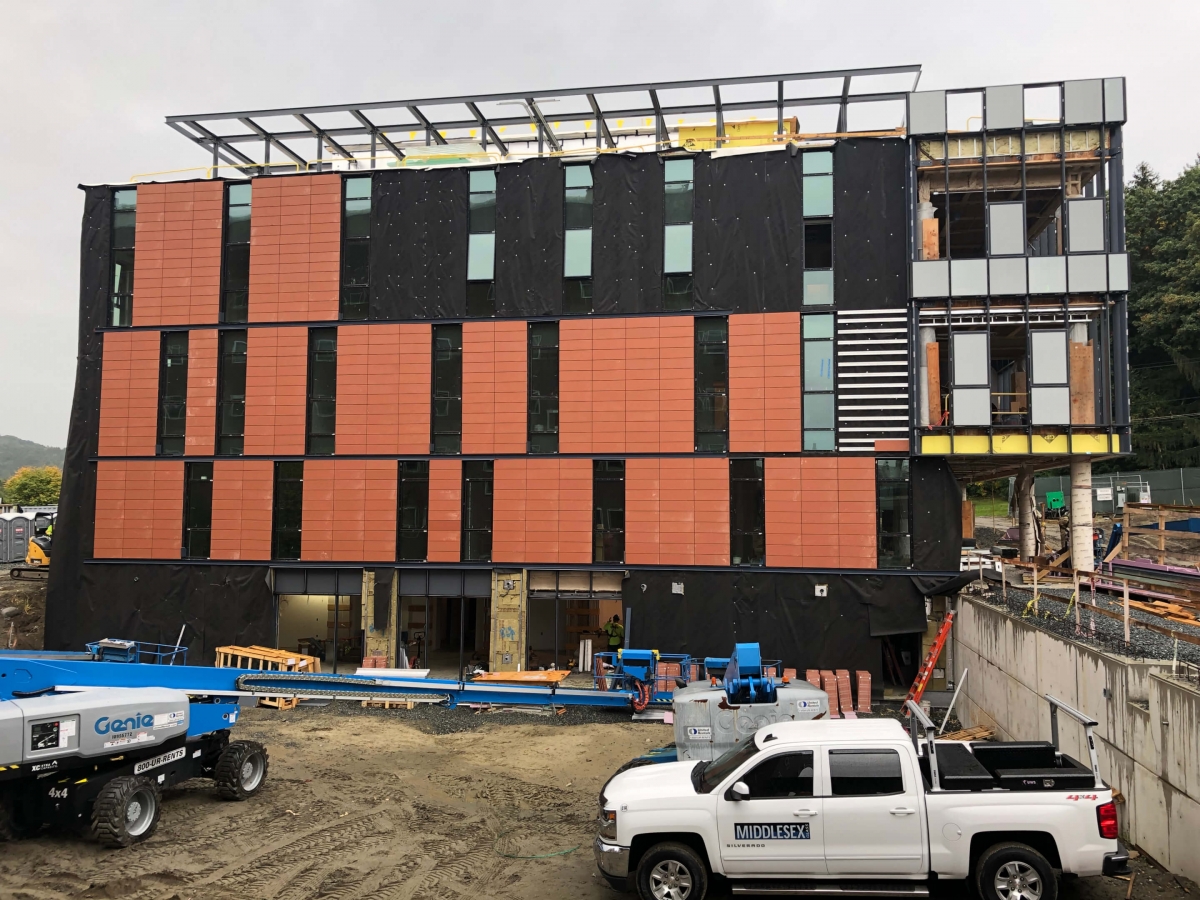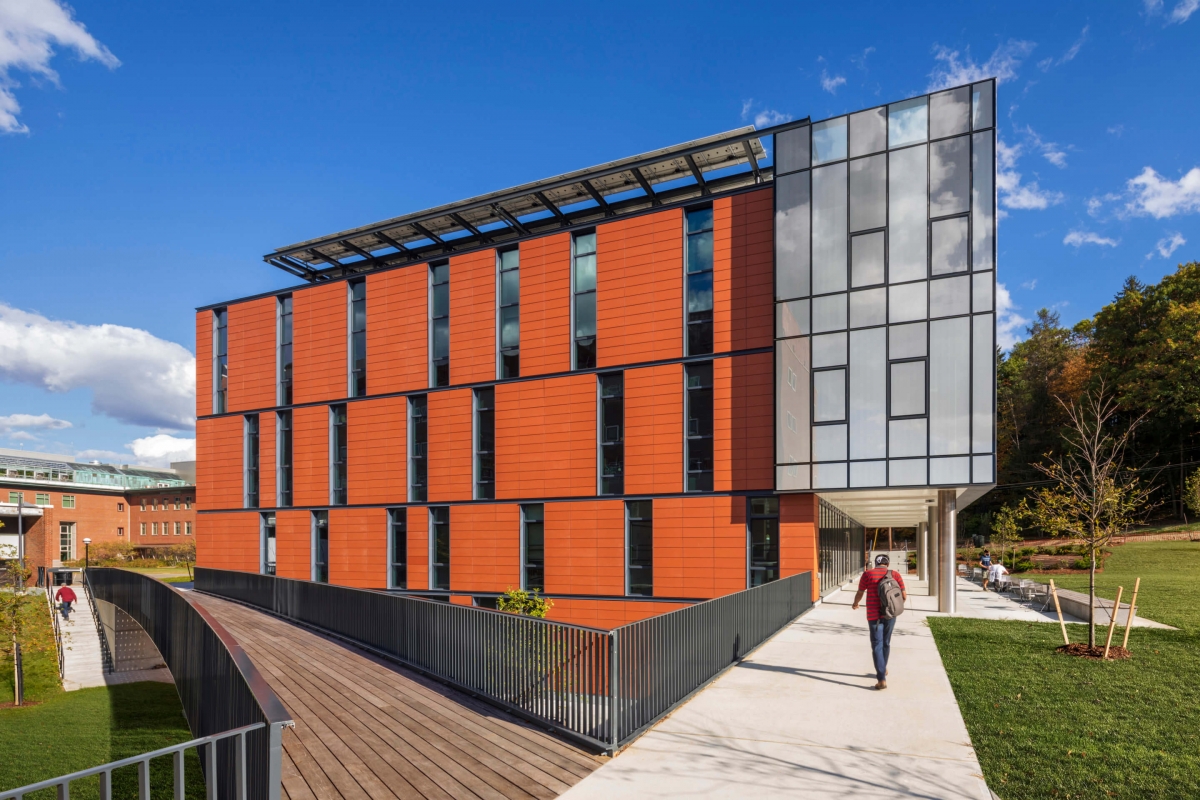 Images Courtesy of Leers Weinzapfel Associates