COMPLETE: Kean University School of Business & Public Management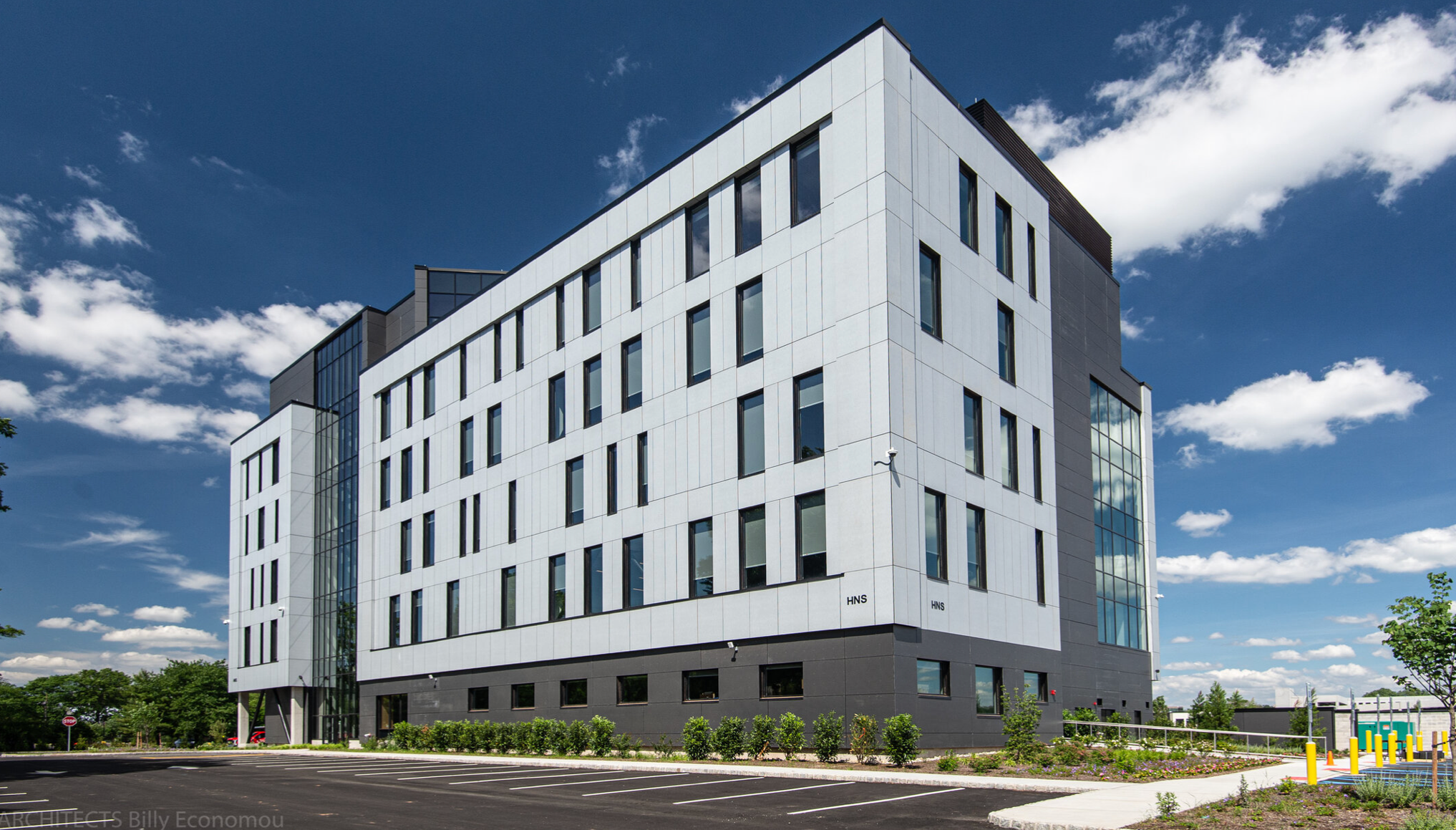 Kean University's new six-story, 90,000 square-foot College of Business & Public Management is complete with a striking Swisspearl® Fiber Cement Rainscreen facade, providing the perfect balance of performance with value.
NK Architects worked with Cladding Corp for the exterior facade of this large, communal space on Kean University's campus, focused on providing students with places to interact, collaborate, study, and relax throughout the day. 
The design team selected Swisspearl® Fiber Cement Rainscreens for the exterior cladding in part due to the superior thermal qualities of the panels. The design team worked with Cladding Corp to develop an effective way to work with Swisspearl's standard sizes to layout panels to reduce the need for cutting in the field. They sought to balance cost with performance, striving to find a solution that was easy to install and provide an eye-catching building enclosure that would offer long-term performance and value.
 
The facade material Swisspearl Largo NOBILIS selected for this project is an air-cured, gray fiber cement panel with a translucent, lightly pigmented finish that subtly highlights the fiber cement texture in its natural beauty and elegance. Finely harmonized shades of gray characterize the panels. Some of the many advantages of this material are:
Natural Building Material - Swisspearl fiber cement consists largely of natural, mineral raw materials and recycled process fibers.
Frost Resistant - fiber cement is extremely weather and frost-resistant due to its natural properties.
Maintenance-free - Swisspearl panels are durable, extremely resistant, and maintenance-free in their use. Their highly resistant surface finish does not require repainting even after years.
Fireproof - Swisspearl sheets are mineral products and therefore non-combustible. They have excellent fire behavior values. A property that provides the necessary safety, especially for dense construction. 
Sound-insulation - The excellent sound insulation values of fiber cement facade cladding ensure a quiet and pleasing living environment.
High-Resistance (HR) - The HR coating gives the panel even greater scratch and weather resistance, as well as a protective effect against heavy contamination and graffiti. 
In terms of fire safety, Swisspearl products are non-combustible and the NOBILIS series is a great product to meet and exceed new fire code requirements. NOBILIS panels offer no NFPA 285 triggers when paired with a non-combustible subframing attachment system from ECO Cladding.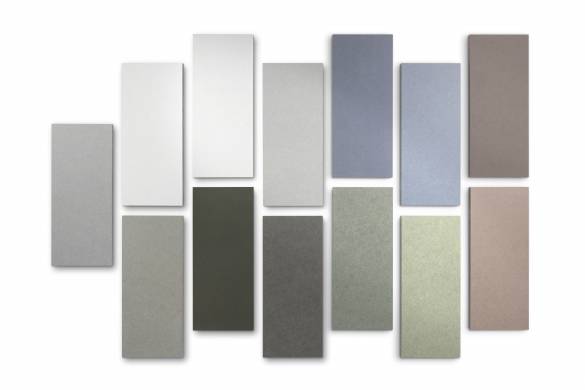 Download the Swisspearl Largo Overview Brochure here.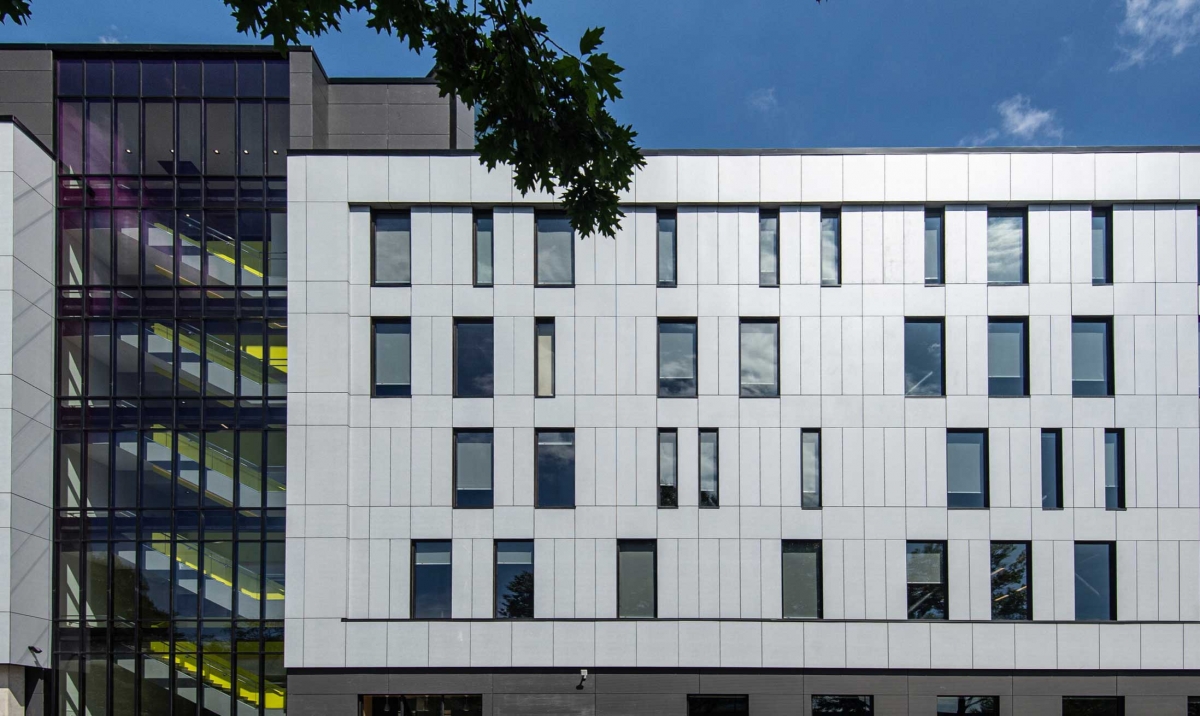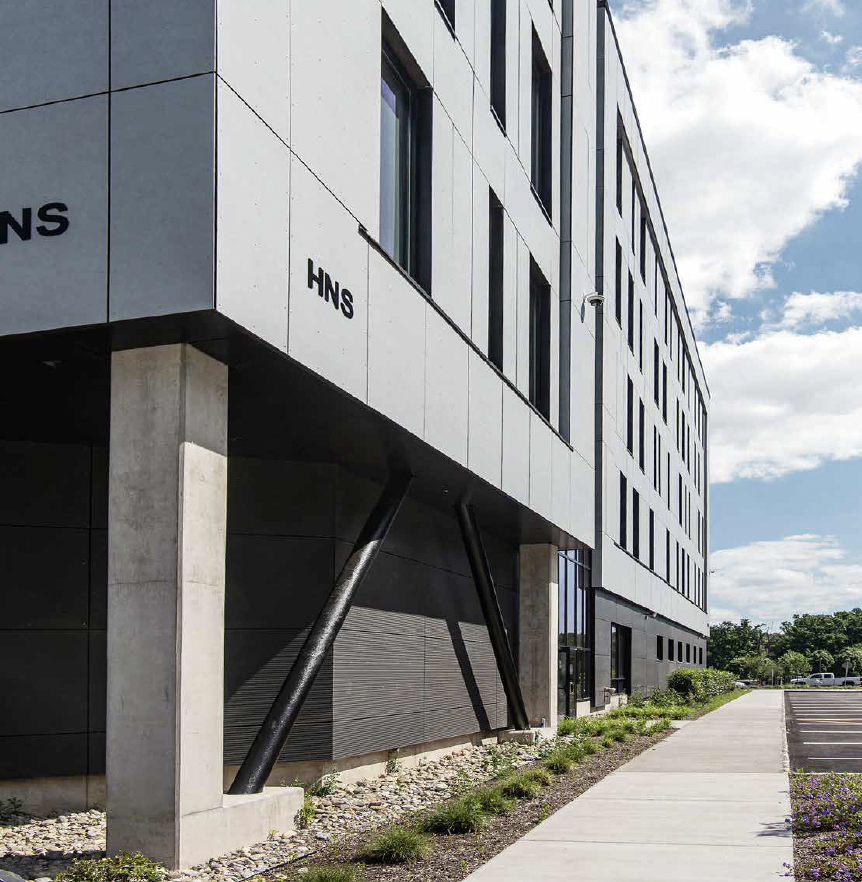 The dark, slightly recessed facade in the base area lets the bright building volume hover above. Linear grooving reinforces the impression, lending the anthracite-colored panels a matte restraint.