Swisspearl Largo
Freedom of design without limits
The large-format Swisspearl Largo panels give façades what they need: a face, individuality, character, texture, color, and most importantly, a highly effective protective layer. Swisspearl Largo allows an immense range of possibilities for the design of façades, with an extensive selection of surface options, various types of joints, fastenings, and panel formats that can be freely selected within the maximum useable size. For visible creativity and to meet the highest aesthetic requirements, in proven Swisspearl quality.
Swisspearl offers products that are air-cured, a process where cement-based products cure naturally, with a 28-day curing process, that uses saves energy and reduces internal panel stress. An air-cured fiber cement product is always superior to an autoclaved product, as the panels are dried naturally over time, allowing for natural chemical bonding of the fibers and taking out the added heat energy and internal panel stress.
Download the Swisspearl LARGO Format Overview.
SIZES
Panel size
Swisspearl Largo:
Thickness:  5/16" (8mm)        Weight: 3.21 lb/sf
Thickness:  1/2" (12mm)        Weight: 5.03 lb/sf
(not all colors available in 12mm thickness)
Max. useable, finished panel size: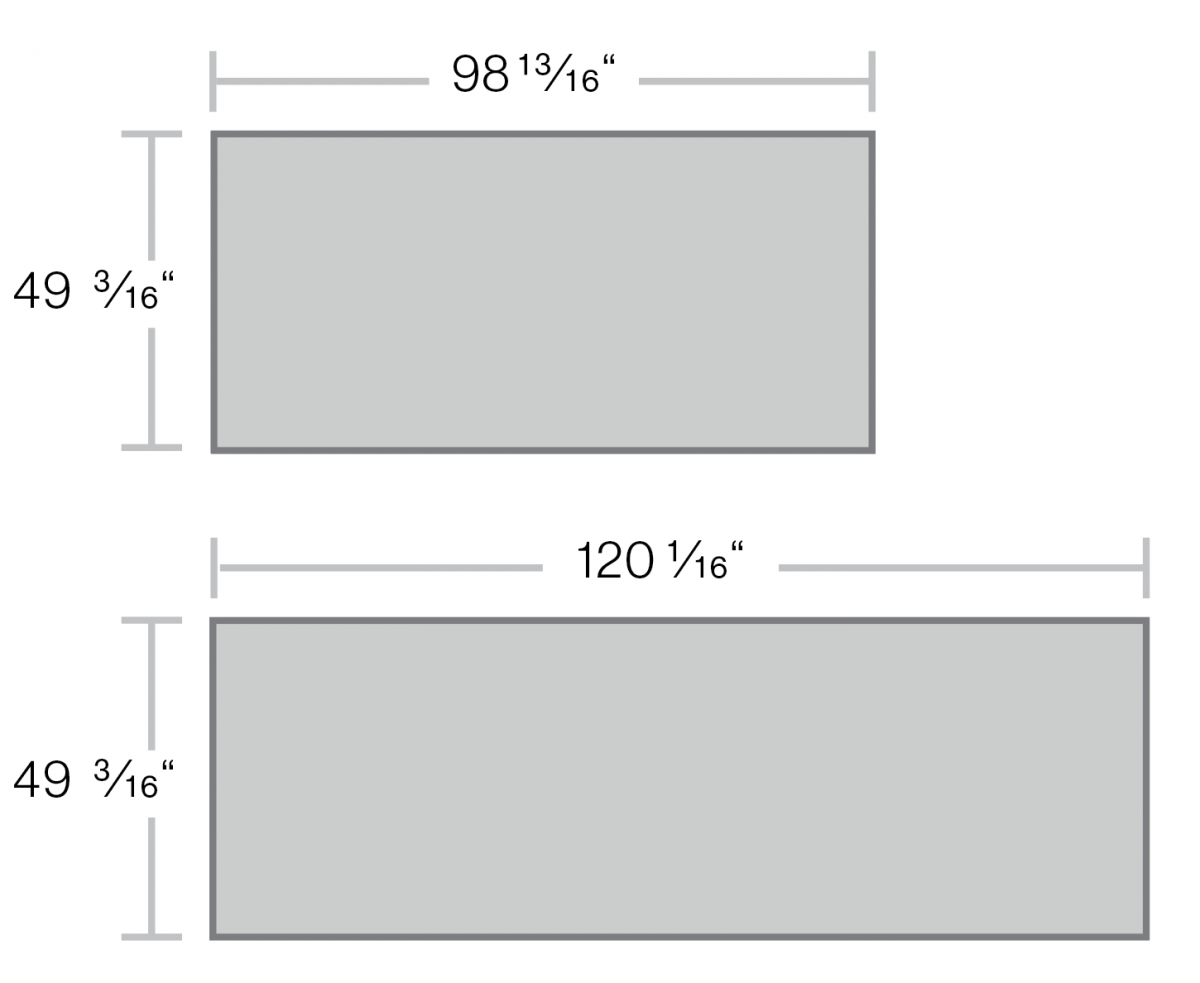 Available Color Series
Select Series to see Available Colors: